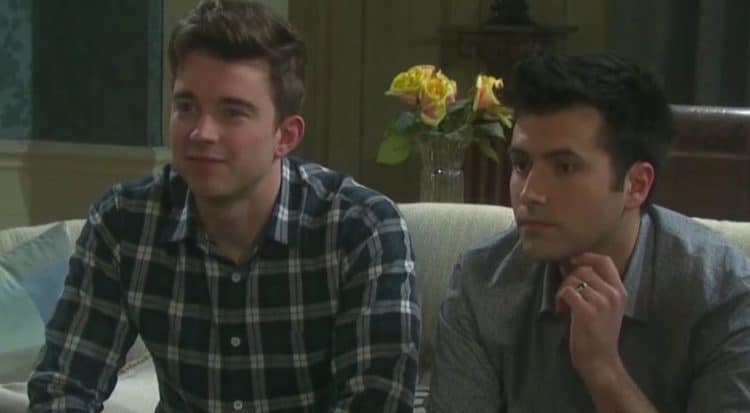 Days of Our Lives fans know that so many things happened last week it's almost impossible to get things situated in our own minds. To recap the week prior to going into this new week, we can go back and look at what happened. For one, we know that Hope managed to make it possible for Ted to go free and for Xander to go to jail, which is something that will not make much sense to those around her. Xander is the only reason that Ted is even alive — and that he had the time to make out with Kate and develop some feelings for her. But, now he's free, and he's kissing Hope. She likes it, but we don't. We prefer to see him with Kate, who has the same devious and ugly personality that he has — the kind you cannot help but enjoy in those two. Hope is not right for him, and we need her to realize this stat.
The other situation is that now people know that Nicole is not alive and well and good to go. She's been impersonated by Kristin, who is not our favorite person. She's a hot mess, and that's something that she is using to her advantage. Though, this might explain why things are so precarious with her and with Gabi, who cannot understand what is going on with her. She's known her a long time, and she cannot figure it out. We cannot help but wonder if there is going to be a situation for Gabi to handle, and that's going to turn into something with Stefan, who is not happy, either. They seem to be doing well, and that's a thing that works for some people. We will see, this week, how they manage to progress.
What's Happening on Days of Our Lives
Salem misses you, Claire! #DAYS
📸: @oliviakeegann pic.twitter.com/UvhzCYNMOz

— Days of our Lives (@DaysPeacock) July 17, 2019
It is a true story.
What's Next on Days of Our Lives
Jack wants his memory back. Watch #DAYS, weekdays on @NBC. pic.twitter.com/CT7Dg9iQF8

— Days of our Lives (@nbcdays) July 12, 2019
It turns out that Kate is a little paranoid after all that happened to her in the middle of the secret room, and she's going to do something accidental. She's going to attack Sarah, who she has no problem with and no reason to attack. Does she think that she is Kristin? Is she going through some post-traumatic stress situation? Will this turn out to be a lot worse than it sounds, or will they end it before it has a chance to get started? We aren't entirely certain, but we hope that things don't work out like that for her. She's a mess, and we hope that they can get through this and make some situations seem a little better than they are. There is also going to be a situation when Susan comes across someone who is very familiar to her, and we have to ask who that might be. We cannot wait to see this go down.
Gabi does not have good news for Stefan, which is a problem for him given all that is going on in their lives right now. They've ben through so much, and she needs to bring him something better. However, he cannot handle what she is about to tell him. Will this push him over the proverbial edge, or will he only need a few moments to work through it and move on with things? We cannot be certain, but we suspect this might be more of a problem than he is wiling to admit. It might be too disappointing for him to deal with at this point in his life.
Stay tuned for more Days of Our Lives and be sure to check out TVOvermind daily for the latest Days of Our Lives spoilers, news, and updates.