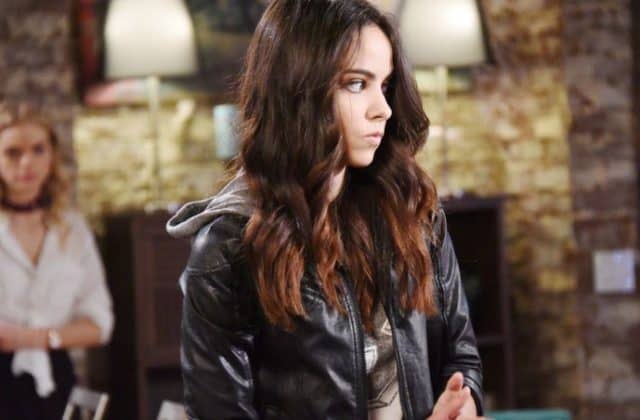 Days of Our Lives spoilers tell us this is the week Steve and Kayla find Steve's long-lost son, Tripp. It will be a happy reunion for a moment, but it turns out it's not going to go on that way after Tripp asks about his mother. Ava, of course, is dead. She kidnapped and hurt Kayla, she forced Steve into having relations with her to get Kayla back alive, and then Steve and Kayla's son fell in love with her and she used him, too. Now Joey has killed her, she's gone, and they're not about to tell this boy that his mother is dead because of all that. Joey is going to want to, though, and Steve and Kayla worry that he will say something to Tripp that makes a mess of the entire situation.
Before anything else happens, we are going to see father and son take a paternity test at the hospital to be sure they are, in fact, a father/son duo. They are going to find a way to get their life back in order if they can, and that's a good thing. What we do know is that Steve is going to tell Ava's son that he killed Ava because she was an assignment to him, and that he will not react favorably toward this. How will the boy feel finding this out? I don't know if he will be happy to learn his mother is dead and that his father is the one who killed her. We know he didn't kill her, of course, and we suspect this is why Joey is going to want to tell Tripp that he is the one responsible for killing Ava.
Joey has been shielded heavily by his mother and father for her murder, and they want to continue to protect him from incriminating himself. Will they be able to do that if he puts his mind to fixing the newly broken relationship between his father and his half-brother? We don't know what might happen here, but we have a feeling it's not going to end well for Joey.