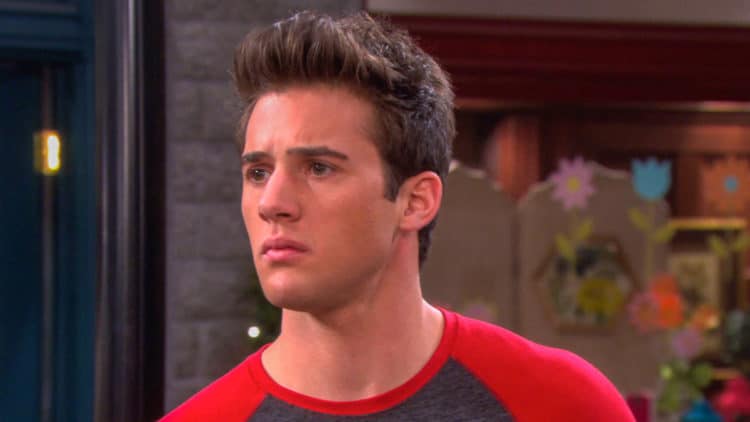 Days of Our Lives fans know that JJ is a young man who is not a happy person at the moment. He's not living his best life. He's actually trying to take the life of another woman, but thankfully Lani is there to hopefully stop him from ruining his own life forever. He's heartbroken and crushed, and he is not living a life in which he is able to find anything to be joyful about. He lost the woman he was falling for. His mother almost lost her life. His father was thought to be dead for many years, and his sister took off with her husband and their kids and went to Paris for more than a year. He felt alone and unhappy, and things did not seem as if they might ever improve for him. As a result, he began using drugs. His life is a mess, and we thought we might look back on some pivotal moments in his life that brought him here.
The Loss of His Father
He wasn't that old when his father was lost in an accident caused trying to save the life of his daughter. Of course, JJ was more than happy that his sister was not killed in that accident, but he was not entirely thrilled that things did not work out for his father. The man in his life was one he loved and cared for very much, and being without him was rough on the young man. That was followed by years of horror and despair in the life of his mother, which did not help him in any capacity. It was horrible times for them, and he simply did not know how to make it all stop. When his mother became an addict and allowed herself to fall apart, it was too much for him. He lived through it, but it affected him.
The Loss of A Baby that Was Never His
When he found out that he was having a baby with Lani, his entire life changed for the better. He was going to be a father with a woman who he loved so much. She was his partner, and he'd been in love with her for so long. It was a beautiful thing in his life, and he took right to it. The entire light inside of him changed so much that he didn't even know what to do with himself. He was so happy, and he took this very seriously and changed his life to be a better man so that he could be an amazing father. When he found out Lani cheated on him on Christmas Eve and that she knew this baby was not JJ's, but she lied to him regardless, he lost a piece of himself in the moment.
His Sister's Drama
Abigail has always been a little bit drawn to the dramatics. His mother didn't approve of her relationship with Chad for many years. She did not like that they had a baby, she was then taken and killed in a plane crash, and his mother was lost, his nephew was alone, his mother was fighting endlessly with his brother-in-law and all things were a mess. He was caught in the middle of loving his family and wanting his sister to come back from the dead, and nothing worked out well for him in the least. It was a terrifying situation, and he did not know how to make things work.
Lani's Dishonesty
The most pivotal moment in his life, we think, was the moment that she found out she was pregnant, and she chose to lie about it. She didn't want to hurt him after his shooting and the life he was living at that moment, and she thought that lying to him about having a baby was the best option. It all came out in the middle of a court battle between his sister and Gabi, and it was a crushing blow to find out at all — let alone in front of all the people also there. It was humiliating and embarrassing and it was a moment that defined him as a person. He cannot come back from that without some serious help.