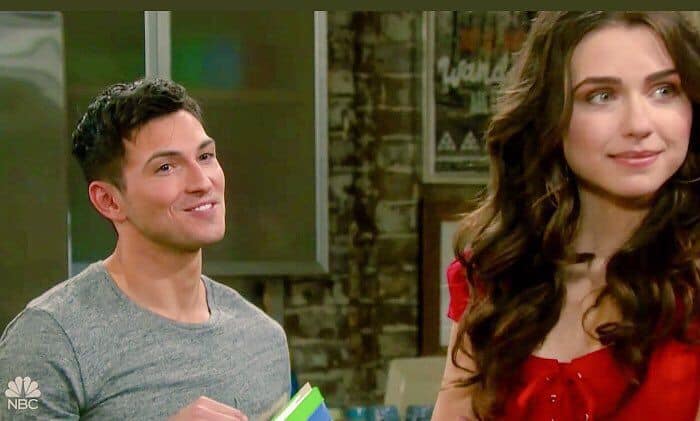 Days of Our Lives fans know that there is a lot going on right now in the world. There are far more important things than what's up on our favorite soaps, but we are allowed to still want to know what we can expect and when we can expect it. You see, right now, we all need all the good we can find in the world. If that good comes from getting lost in the world of soap operas, there is not a thing wrong with that. Sometimes, when the outside world is a mess and our lives aren't looking too good, it helps to get lost in a favorite television drama or a good book or a binge-worthy Netflix series. If you still want to know what's going on in the soap world, we have you covered.
Right now, we are trying to keep up with all the things that are good in the world, and that means bringing you news about your favorite soaps when we learn what it is. For now, we have some big information for you, and it's the good kind. It's the kind that is so good you won't know what to do with yourself. Just make sure you're not reading this while Zoom meeting with a client or coworker, because we think you will scream with excitement. Here's what is going on in the faux world of Salem (even when literally nothing is going on there in the moment).
Stefan Returns
He's baaaaaack, and we have a feeling he's going to be so much better than ever — as if that is even possible. We all remember last year when Stefan was killed by Lani. He was merely trying to save his own mother. He was afraid that Lani would hurt her and that she would die, so he did it for her. He literally jumped in front of a bullet and he did what he had to do, and that was that. He died, his heart went to Julie — not that Gabi made that easy for anyone when she was adamant she would not allow anyone to have his heart — and that was that. But now, the actor who portrays him is back in action. Brandon Barash is returning.
But in what capacity? We don't know. We know that Gabi is in a dark place right now. She lost her husband. Her new fiancé didn't marry her on their wedding day, and she's not in a good place. Word on the street is that she's going to be shopping and see her late husband's reflection in a store window and live her life trying to find him. Surely, though, if he were somehow alive and well, he would find her and be with her and not just hide from her, correct? We can't decide if he is in the middle of some sort of dream she's having, or a delusion, or a situation she cannot control in her own mind. She is, after all, going through a lot. She could be manifesting his in her mind and unable to control what's going on with all of that.
Brandon Beemer Returns
We all know him as Shawn Brady. He's been around a lot lately, but he's gone again. He was around a few months ago looking to save his mother from the woman who was her. When Hope was overtaken by Gina — again — he had to help Rafe find her and get her back. That's when he took off and went home. She was all right, and he had to go. But, we hear he is coming back again. The only difference is that this time we don't know what brings him home. Will he and his daughter, Claire, return? We've heard she's coming back. We've also heard that this could be the case at some point, but right now? We just don't know. What we do know is that he is coming back soon, and the other Brandon is coming back soon, and it's return of the Brandon's in Salem. We like it, and we are happy to report that some fan-favorites are returning in any capacity at all, to be quite honest.