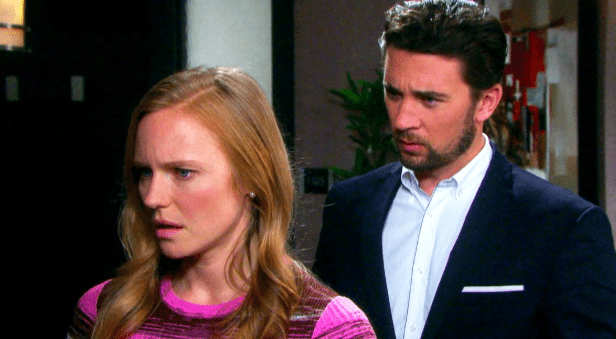 Days of Our Lives fans love a little drama and excitement, and the people of Salem can certainly bring that to the table. For more than five decades, this show has been bringing to the table things that make the world go round, and we love it. We love everything about it, how it's working, and what it means for the people. But, they also know how to make your jaw drop, your mind blow, and your heart stop. However, they don't always bring the heat in every manner of speaking. Unfortunately, some characters just don't have the same wow factor — maybe they did at some point — and we could dare to classify them as boring. Boring is not a word you hear much when it pertains to daytime soaps, but these characters have managed to make it happen.
Jennifer Horton
What makes us so sad about her is that she was not always boring. When she was younger, she was always exciting. She spent so much of her life working on finding trouble anywhere she could, and she did a stellar job of it. Her job as a journalist allowed her to do that, and she found herself in some seriously big problems from time to time. However, the years simply were not kind to her in the future. She is aging well and as beautiful as always, but she's calmed down and become borderline boring. Her love life is a bore. Her dramatic flair has gone, and everyone is basically a mess. She's not someone we can handle watching continue to disintegrate as a person, but she continues to. Her dead husband is back, and things are not going her way with that either. It's just boring. It makes us sad.
Eric Brady
He's the man who had a potential fling with Jennifer, but it didn't work out for him. He's not someone who has a lot to offer in general, but we are surprised to see that he had nothing to offer in terms of what is going on. He was a man who was just bad at one point. He made poor choices. He was dramatic and sometimes awful. He was in the middle of things that were exciting and daring and things that made fans hold their breath, and now he is just boring and unfun. He's not someone who brings much to the table anymore, and we cannot figure out why he's even still around. He had a moment with Nicole when she came back, but it almost seems as if all he can do is be a real man when she's around. But, she's dead, so we don't see that happening again. He's become such a snooze-fest that we can't figure out why he's on the show these days. We do have to admit that we are excited to see him with Sarah, and we hope he can bring some drama to the table there so we can all spend our time amused and feeling much better.
Roman Brady
He was once the biggest villain, the most awful person, and he was the center of so many things that made us all happy. Well, he did awful things that did not make us happy, but they did entertain us. And, since entertainment is the point of daytime soaps, we were always happy with his personal brand of awful. He was a man people were afraid of. They feared him. They were terrified of what he might do to them and what he might do to their loved ones. He was a force with which to be reckoned. He was a man who brought the heat and the drama. Rumor has it that people stopped loving him when the role was recast in the late 90s, but we can all admit that it's been a few decades, and that is a long time to hold a grudge like that one, right? We don't get it anymore, but he is a little boring. He was so amazing, and it's always astounding to us when younger fans of the show aren't sure that he was ever fun. They think he's a supporting character who has little to do with the way things are going in Salem.