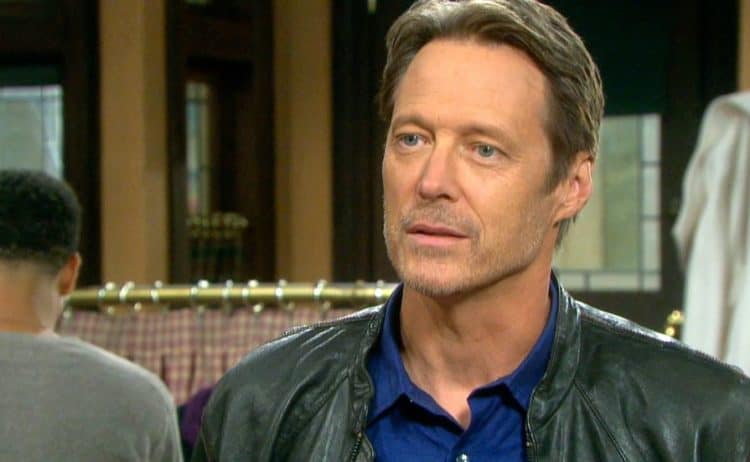 Days of Our Lives fans are always interested in seeing what new and exciting things are going to happen around Salem. Who will make their mark on the world by doing something awful? Who will do something that makes them all feel that they cannot even predict the future? Who will come into one another's lives and make a big romantic change? Who will die? Who will be born? Who will break up or hook up or make any other romantic decision like that in the long run? Who will make sure that they have something else they can do to work through their situation? Who will give and who will get, and who will come back after being gone? There are so many people that fans want to see make a comeback on this show, and we are breaking down some that we think should really make it back.
Steve
First and foremost, he is the most beloved, most missed, most amazing character, and we want him back. He's been gone all of a few months, but we are all so dissatisfied how it all turned out and what it all meant for all of them. And we think that he needs to make a comeback sooner rather than later. What makes us hopeful that he will make a comeback is the fact that he wasn't killed or didn't need to leave to protect himself or anything like that. He simply ended up being arrested out of the picture and that was that. So, there is a lot of room for him to make a comeback and do that for us. And that is also something that we have to talk about. He left the show because of differences between himself and the people who write, pay, and hire. So, if they can realize that they did make a mistake in not getting him whatever it was he wanted, perhaps they can make that happen and get him back. Kayla needs him almost as much as the rest of us need him, to be perfectly honest.
Philip
It's been a long while since we've seen the son of Kate and Victor on the show, but that doesn't mean we don't think he would make an amazing comeback if he put his mind to it. We think that he has the potential to show up and change the game in more ways than one, and we certainly like and appreciate that. We are not going to worry too much about that happening, though. He's not mentioned, and it doesn't appear that anyone seems to really miss him on the show. He's a man who could come back and ruin Brady's life, however, as Brady is the one working with his father up close and personally these days. He's the one who will be most affected by this man, and there is a lot that might happen if he did come back. He's got a romantic history with all the same women as Brady, and that means he may have even more to come back and change if he did make it back onto the show. It could be really amazing.
Bo
He's been gone four years now, dead from a brain tumor. That's not the kind of situation that really does seem like there is any hope that he might come back, but there is something that might be said for that in the land of soaps. For one, nothing is really ever final around here when there is death involved. So he died of a brain tumor. We can see at least a half dozen ways in which the show can make it seem that this was a total fabrication and that he was tricked into thinking that he was ill. The doctors were in on it. The people knew it was happening. Something like that might work well around here. And that might just ruin Rafe's life forever. We do like him with Hope, but there is nothing like seeing Hope with Bo and their chemistry. This could be a pivotal moment on the show, and it might not be as out there as we assume it might be.