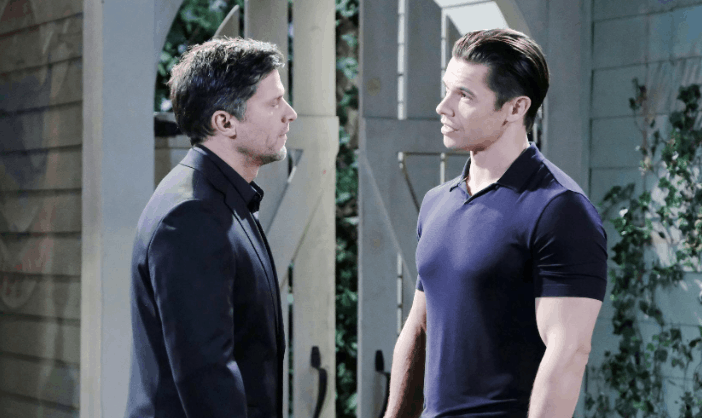 Days of Our Lives fans know that Eve is not a very nice person, but what she is saying to Jack might just surprise him more than anyone else. He is not a nice man since he came back, and there is nothing we can do about that. We can sit here and focus on what we think we can do versus what might actually happen, but what will we do when we are given a chance to see what is really going on in his mind? She brought him back from the 'dead' and she's giving him a chance to live again. But, she's only given him a chance to live again with what she wants him to know and do. She's not allowing him to remember anyone as he should, and that's been interesting. So, when she makes her confession to him, will he react as she feels he should?
Meanwhile, we know that poor Maggie has a long road ahead of her. She's in a bad place, and things will not work out for her in the meantime. She's in a place where she has to focus on things as they happen, and that is nothing we can deal with on our own. We know that we have to hope someone finds her the help she needs, but she might not want that help right now. She's not someone who will give herself into a situation that is not working for her. She's someone who is hurting too bad to want to get the kind of help she needs. She wants to be oblivious to the pain because the alcohol she is drinking is allowing her keep the demons in her heart and her mind at bay. Will she keep it that way?
What's Happening on Days of Our Lives
The scheming in Salem can wait. It's all smiles on the #DAYS set. | 📷: @KateMansi pic.twitter.com/Ex3S9d0xUY

— Days of our Lives (@DaysPeacock) May 24, 2019
Are there a few faces in here we may have missed?
What's Next on Days of Our Lives
Kristen goes to extreme lengths to win Brady back. Watch #DAYS, weekdays on NBC. pic.twitter.com/qQkvUyJ3QH

— Days of our Lives (@nbcdays) May 24, 2019
John needs to make things work for Will and his health, but he cannot do that without Eve helping him. He knows that she knows a few things that will work for his health and what is going on in his life, and John is going to get this information from her if he has to kill her to get it. He's going to go out of his own way to make a very emotional appeal to her, but we are not that sure it will work for him. She's not that nice, and she's got a lot on her own mind. If she does help him, then she is admitting to everyone precisely how to get Jack back to his old self, and she cannot afford that. We think that John's predicament is one that is going to have some big and very profound effect on his life, and that is all ther is to it.
Ben is going to ask Marlena to do a favor for him, and he wants to be hypnotized. He is sure that there might be something in his mind that might help him remember the night of the fire better, but he needs her to do this for him. She's not totally convinced this is a good idea at all. But, there is nothing we can do to make this change. Will she do it, or will she make a promise to him that not doing it is the best idea? We can't be sure, but we know it's not going to be good.
Stay tuned for more Days of Our Lives and be sure to check out TVOvermind daily for the latest Days of Our Lives spoilers, news, and updates.