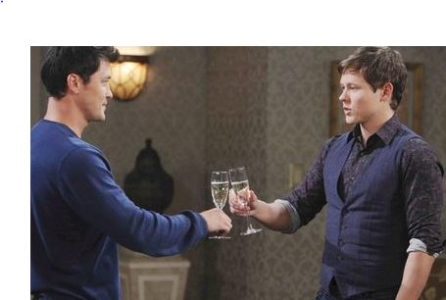 Days of Our Lives fans are going to see Paul and Will bond big time in the coming weeks. Paul has not wanted this to happen. For one, he loves Sonny. Secondly, he remembers what happened the last time he and Will bonded, and he's not looking to hurt Sonny this way. But things are going to take a major turn for them as Will moves in next door to Paul and makes it all but impossible for him to ignore him. Was this all part of Will's plan to get a little closer to Paul? We don't know where this is going, but it might be good.
And, of course, everyone wants to know how this is going to affect Sonny. He knows that Will is not at all invested in their marriage or their relationship, but he's hoping he can change all that. We think, personally, that things with Sonny are a bit crazy. He spent a lot of time focusing on his love for Paul only to leave him behind for a man who cheated on him and left him before he was allegedly killed.
Now he's basically forcing this man to stay married to him and work on something he can't even remember and certainly doesn't seem all that interested in. And we think Sonny is being a bit more than selfish and crazy in this situation. He needs to let it go and allow people to make their own decisions. You might even call it karma.