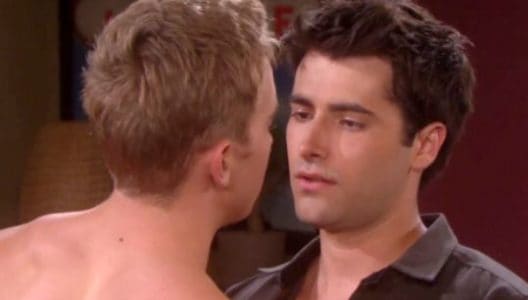 Days of Our Lives spoilers confirm Will is coming back from the dead. We hinted that this was entirely possible last week, but now we know it's the truth. This is a big moment for Sonny and Paul. We already know Sonny has been dreaming of his dead ex as he plans his wedding to Paul. Chad has been very open about the fact that this is perfectly normal. We can't help but wonder if this is something that will turn the lives of these two men upside down. We know it is, but will they get married?
Our prediction is that they will not get married. When Sonny begins to see Will in real life, he might just forget all the good times he and Paul have. At the end of their marriage, Will and Sonny were not in a good place. They fought a lot. They had trust issues, and things were not good. But he and Paul are good. They have their ups and downs, but we think their relationship is far better than Sonny's was with Will. But that might not matter if Sonny can't get it together.
His dreams might be something deep in his heart that tell us he knows his ex is not dead. Does he have a reason to suspect this might be true? And is it like Will can read his mind and knows he is there dreaming of him? Or is he coming back because he knows his ex is getting married again?