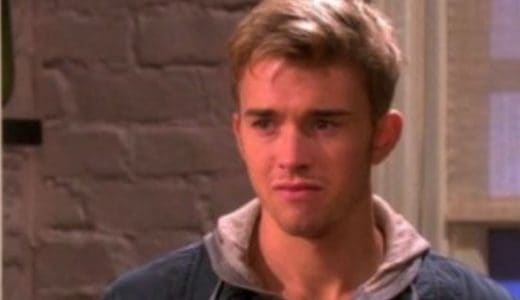 Days of Our Lives spoilers hinted about a week ago that Will would do something he shouldn't. He's got a big thing for Paul that Paul is fighting with every ounce of his being. He wants to be sure that he's able to get this man all to himself, so he wants to show him how important he is to Will. So when Paul opened up to Will about what he overheard his father John saying on the phone about poisoning Steve, Will decided he would do whatever he could to help his friend.
They spent yesterday following John around to find out what's going on. And now Will is going to confront John himself. Paul chickened out and didn't want to do it. He can't. He has to think of his father and what this all means, and he's conflicted. Will, however, wants to make Paul feel better. So he is going to confront John about it and see what he can accomplish.
We can safely say this is not going to go well. In fact, we predict that John is going to wish very much that Paul did not do this and that Will was left out of the situation. We think Will is in danger — we don't think John will kill him. We think he just needs to handle whatever this is and then he will explain it all. At least, that's what we are hoping he's able to do and that he's doing something for the greater good.