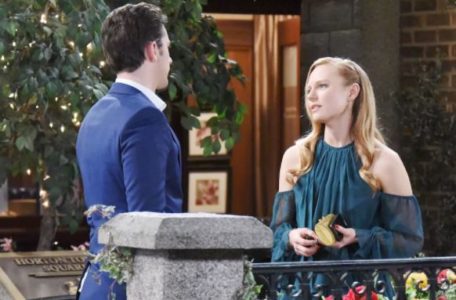 Days of Our Lives fans know things can be a little crazy at times, and this week is going to prove no exception to the rule. Abby has decided she needs some help. She needs someone to figure out what is going on with her new husband, and she's asking Andre for help. It seems like it might be a little strange to ask her ex-husband's brother for help, but he's a police officer with a lot of ability to do just that for her. She's going to want to know what her husband is up to, and she needs him to find out for her.
She's got a decision to make, but she wants to be fair about it. When Hope came up to her and asked her to please listen and please be careful, there wasn't much she could do but listen. She doesn't want to make any poor decisions since getting married was bad enough, but she can't help but wonder what everyone is talking about. Things are going a little haywire for her right now — and she needs to find a way to make that stop.
She's hoping she can get Andre to tell her something when he is able to complete his own investigation. It seems he might be able to, but we don't know for certain if he can or if that's just a dream she's having that might work for her. She's got to know the answers, and she needs him to tell her if they're real or not.