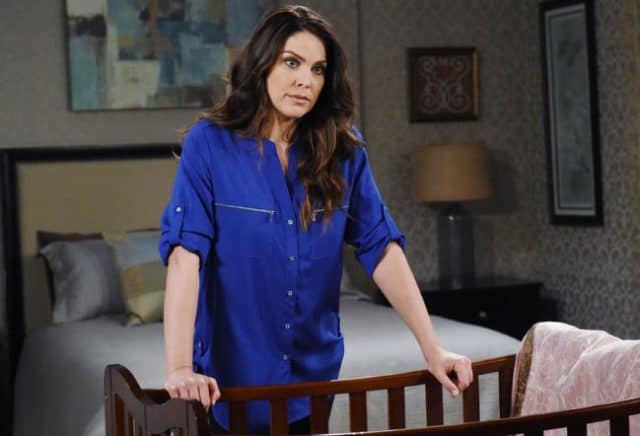 Days of Our Lives is bringing the heat today. Nicole's bail was posted by Justin, and she's out for blood. She's not a murderer or an attempted murderer, but she might do whatever she can to get her daughter back from her "Friend" Chloe. She's so upset right now that all she can think to do is change her friend's mind about her daughter. She is going to plead and beg Chloe to just give Holly to her, and that shows the character that Nicole possesses. While Deimos, her fiancé, would very likely do nothing more than just resort to violence to make it happen for her. She, on the other hand, prefers to spend her time asking nicely and doing the right thing.
Unfortunately, Deimos will do something that will get in the way of her efforts. Unfortunately for Nicole, she sees the good potential in Deimos while Chloe sees nothing of the sort. These two will get into a huge fight, and everything will come crashing down once again for Nicole. Chloe is not about to give up this baby without a huge fight, and it's not something she's willing to give up. Sadly, Deimos is scheduled to do something so horrible in the near future that Nicole is going to feel she has no choice but to side with Chloe on this one. She will see where Chloe is coming from, and it might just be the push she needs to get out of this engagement and move on with her own life.
Does Nicole want her daughter, or does she want Deimos? We can't imagine she would choose him when she's wanted a baby desperately for so long. Now she has the choice to have the baby she's already dreamed of having, and she's going to have to make that decision. We think it's an easy one, but Nicole's been through so much tragedy this year we aren't sure what she might decide when it comes down to it. Will she choose her baby or the man she thinks she loves who is the only thing standing between her and motherhood?