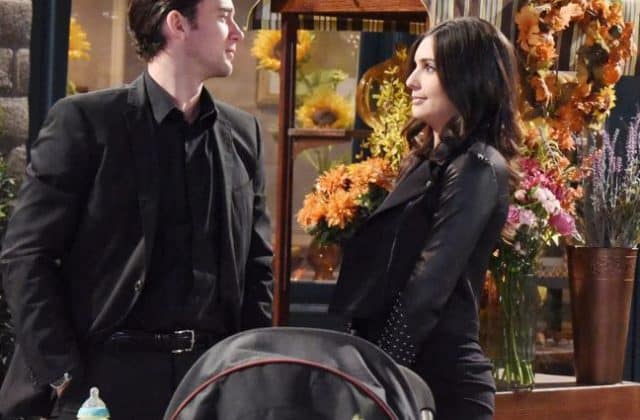 Everything is changing for everyone on Days of Our Lives, but we have no idea if it's for the better. It seems that Abigail's little secret — the one about her not being dead and gone but actually being alive and well and hiding out in her mother's house — is in jeopardy. Her brother JJ has found out she's still alive, and it's not going to end well for her. Why? Because JJ is upset that his girlfriend Gabi is falling for Chad, his sister's husband. Of course, he doesn't want to admit to himself that she's falling hard for him because he cheated on her during a trip to Miami and then admitted it to her, but that's what happened. Is he going to spill Abby's secret just to drive a wedge between Chad and Gabi as they grow closer?
It also seems that Adrienne has a decision to make. She's got to decide whether or not to marry Lucas or end up back together with Justin after all they've been through. She certainly wasn't expecting him to come into her wedding, cause a scene, and put a hold on everything. Now that he's there, though, she's making a decision. It seems to us that the fact that she's even thinking about it probably means marrying Lucas isn't the right decision for her. Who will she choose? Will Lucas even want to marry her after she hesitates and even thinks about going back to Justin? If he's a smart man, he won't do it.
Abigail has to go out with her secret before much longer. Her husband is on the verge of falling in love with another woman, and she's missing her son. She's got to come out of the closet, literally, and show her face. We just don't know how anyone will react to her news, especially if they find out she's been back for a while and has chosen to stay in hiding knowing how many people grieve her loss on a daily basis. She's not making things easier on herself by staying hidden, but we don't think she has the confidence to do anything else.