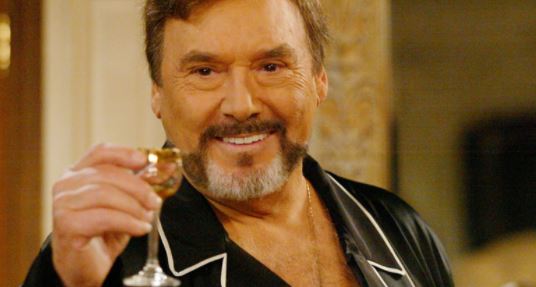 Days of Our Lives spoilers tell us there is a party on the horizon, and it might not end with anyone feeling good about life. There's one thing we know, and it's that Stefano was the kind of man who loved throwing this kind of party. Does this mean he's back? We all know he's alive and on the run hiding from all of those whom he did wrong and he wants to leave behind. Could this be a situation that invites him back into the world without anyone knowing any differently? We don't know. But we do know things aren't always good when people think they are.
So, we know that the man who played Stefano on this hit show did pass away last year. That means fans would probably not be entirely thrilled if he came back as someone knew. It wouldn't really seem appropriate to anyone, but that doesn't mean someone from his own family won't come back to the world and work on making things crazy.
Now we just need to know who it is. Is it possible there are other DiMeras out there people don't know about? There was a time a long time ago when it was hinted that this might be the situation, but there might be more to it than just that. Could there be a new person out there who can't go without meeting his or her family once and for all? It could be very interesting if this was the case.