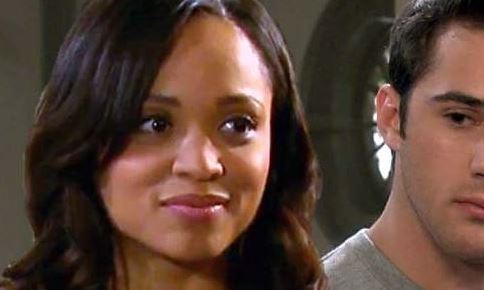 Days of Our Lives fans worry that things are not going to work out for Lani. She's got a baby to think about, and she's got a man in her life she cannot stop lying to about things she's living with. Her stress is through the roof, and we all know that's not the best thing for any pregnancy. She can't seem to get her life in order, and that means she's suffering in a way that might not work well for this baby. If she cannot get her stress under control, she puts her life and the baby's life at risk.
She's terrified that JJ will find out that she cheated on him and this baby is Eli's, and she's finding it difficult to stop the panic she's feeling about things in her life. She's got so much to live for and so many exciting things to look forward to, but she's allowing her lies to get the best of her and make her life miserable. It's not all right, but it's what her life looks like at the moment.
And now we have to focus on things that don't matter so much. She's got to get her stress off her mind and she's got to focus on her life as it stands right now. She's upset, and she's going to lose her enjoyment completely before much longer. She has to tell him the truth, and she has to prepare herself for what it does to him when she's done.
Tell us what's wrong with this post? How could we improve it? :)
Let us improve this post!