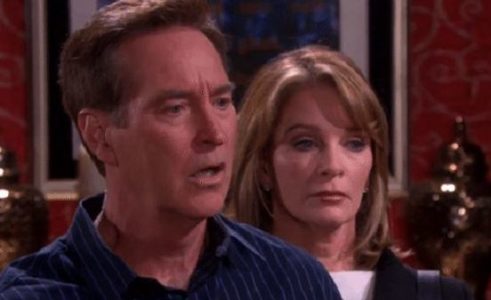 Days of Our Lives fans know John is up to something, and it's not good. Whatever he is doing is awful, and we like to think he's making a huge mistake. He doesn't even seem to realize it either. Of course, we don't know why he keeps slipping poison into the drinks of his very best friend Steve any time they are together. Steve is suffering big time, and he recently learned his vision is forever impaired because of this. We can't figure it out, but we do have some observations to point out as we get into the weekend.
John has only been home on a regular basis for a few months now. He's been a man who was gone time and time again for his covert ops and his top-secret job — and none of us know precisely what he was doing when he was away. All we know is that his life and his job is one that doesn't make a lot of sense to a lot of people. Is there a chance he's not the good person we've always thought he was? Is there a chance he's a terrible person who is doing awful things and we never realized it?
Does he really like Steve or was their friendship something he fostered so that he could get what he wanted at this point in his life? We don't know, and there are so many secrets we just don't have the answers to. It's a terrible situation.