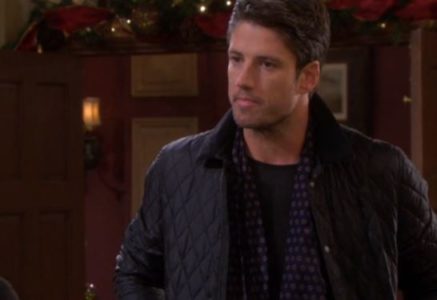 Days of Our Lives is always throwing us for a loop. We never know what's going on, what's not going on, and what might change. What seems like a certainly in one moment is challenged and changed in an instant, so we just never know. It turns out we're all just a bunch of people who don't know what to expect, and this is one of those moments. We know there are characters that come and go. Deaths occur all the time, but this is not the kind of show that means anything when it comes to death. Your favorite character might die, but it turns out no one is really dead. Even when they are really dead, no one is really dead.
EJ DiMera is one of those men. EJ was killed a while ago — 2014 to be precise. And it turns out he's dead. Except, we hear there are some actors auditioning for a chance to be him in some upcoming episodes of this show. He was killed by a hitman hired by Clyde, and his wife and children left the city after this. Of course, there was speculation at the time he was not really dead. It turns out his own wife wasn't entirely convinced. EJ wrote Sami, his wife, a letter. It instructed her to do a lot of things if he were to die. She followed those things to a tee. She left town and never came back with the kids, and there is some speculation that she and her husband are off living the life they've always wanted.
It's not too farfetched to believe that EJ did not die when he was shot. In fact, it provided him with the perfect opportunity to fake his own death and take off with his wife and kids so they could get away from the horrible things going on in his powerful family. Now that there is a rumor that Chad is about to have a meeting with his long-dead brother, we have a feeling that this is a story line that's taking a very different approach to life. Will they be able to handle this, or will it all get a little ugly?
Save