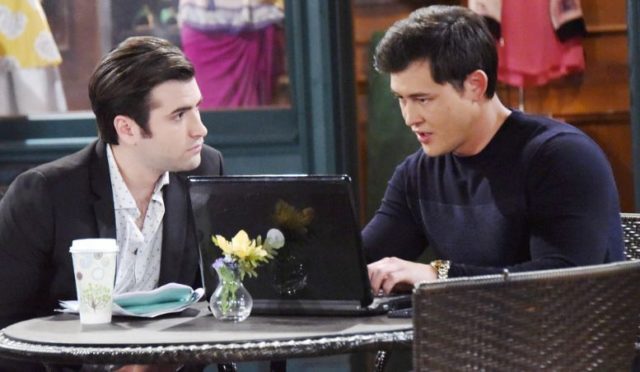 Days of Our Lives fans know that Brady and Nicole have been going back and forth with their relationship for some time. There's no doubt in anyone's mind they have serious chemistry, but it's not that easy for them. They have a lot of stuff in their way, and it's not good. She's got some serious baggage, and she's not able to fully open up and be with him now that she's got so much going on in her life. She' got a man looking for her who is in love with her, and he is also a gangster who can't seem to understand that she's not all that interested in being with him. He's not someone who wants to bother with things that aren't his own, and she is his own.
Now that Deimos has kidnapped Nicole and her baby, she's in a new place in life. We aren't sure she's going to make it out with him, and it might prove to be a very dangerous situation all the way around. There's no way for them to get over what is happening in their lives, and there is no way they can make this work in any way. What we can do right now is see how it goes, but we think that even though they've finally professed their love for one another and been intimate, it's not going to work. They don't stand a chance with the baggage that Nicole has.
And it's not like Brady doesn't have some of his own. He's a man with some serious issues that he must work out as well, and it's not like these two don't belong together. But their timing is all off. Until they deal with their demons, there is no way they can get over what is keeping them apart. And we have to remember they are convicted kidnappers and now internationally wanted felons. There is no chance they will come back to Salem to live happily ever after with that following them so closely.