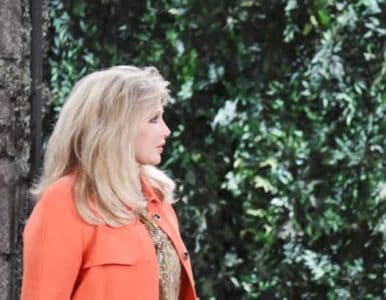 Days of Our Lives fans never know what might happen with anyone, but it's especially difficult when so many things are going wrong. We know that Anjelica is working hard to get back at Adrienne for all she feels she needs to handle, but we know that this is not something anyone can handle. We know that she's working behind the scenes, and we hear she's going to have the help of someone else that the people in this small town know very well — and it's not someone they ever want to see again. Who is it? We don't know, but we do know that Steve is working hard to make sure nothing bad happens to his sister.
Speaking of Steve, it's easy to see he's a little overwhelmed at the moment. We can clearly see he has a lot on his own plate. He's got his sister in trouble when someone is trying to get back at her, and we see that his wife is in trouble. He's clearly seeing that Kayla is being set up, but he has no idea how to help her. He's working overtime to help them both, but he's stretched and he has to figure things out.
We know he needs a break, and we are hoping he might just get one. It won't be today, but we think that there is a chance some help might come his way in the new week. If he can get a small break in either one of these situations, he might be able to put an end to these issues.