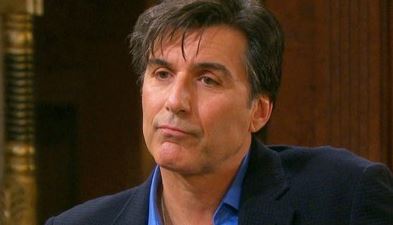 Days of Our Lives fans know things are never as they seem, and we've heard that there might be a serious chance we are going to see the infamous Deimos again in the future. We still aren't entirely certain who killed this man. We thought perhaps Xander did it at the bequest of Victor. Then we thought maybe it was Nicole. Everyone has some serious memories of that night, and we might not be entirely convinced any of them are real or not. And that means we've decided we just don't know who killed this man.
And we feel right now that there are rumors circulating that he might just be back. If he comes back, what will happen? It won't be good, that's for certain. He's caused so much turmoil and so many problems in the lives of everyone in Salem — and he knows who 'killed' him. And that means things are not going to go very well for someone.
Who might that be? Is this even true? Are the rumors something we can even deal with right now? Is there any chance this might be a factual situation? If Deimos comes back, it means things open up big time for some major story lines. And we always know no one is really, really dead on this show. But of course, they know that, too. So, is he coming back? What are your feelings about this situation? Do you feel it might be the truth?