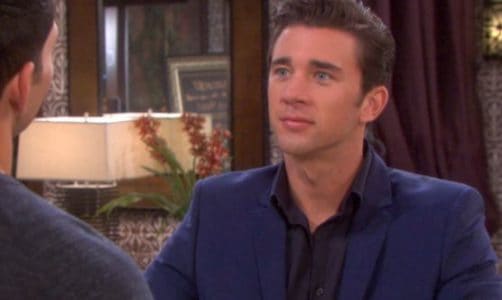 Days of Our Lives fans never love to see the weekend approach when there is so much going on they want to learn more about, but it happens all the time. It's time to focus on what you can do to get your life together, and it's time to focus on what you can do to reflect on what the week brought. First and foremost is what happened with Chad and Abby and their newfound family member. Stefan came into town with his own agenda and a big surprise for everyone, and it's safe to say they didn't appreciate any of it.
When Chad's shock wore off, he was more than a little upset to find out what Stefan had in mind for him and for his family. He made sure Chad knew he was here to upset him, to take over, and they did fight. They fought because it finally occurred to Chad that what Kate said was true — she wasn't the person behind all that happened. She might have had a bit to do with some of the stuff he's been dealing with, but she didn't have all of it to her credit.
Now Chad is in the kind of place he has to deny that she was involved in all of it, and she has to find a way to get herself back on track with her. And he has to find a way to stop his new 'brother' from destroying what is rightfully Chad's and his family's.