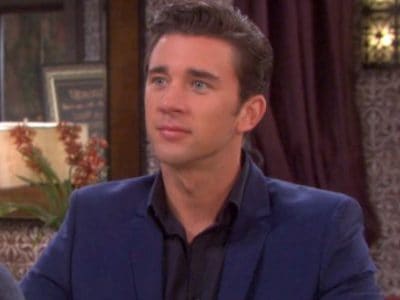 Days of Our Lives fans know that Chad is not happy with his brother. Andre seems to be making some decisions that are putting the family business in a bad place, and Chad is not happy about it. He naturally assumes based on information he's received that it's Andre making the mistakes and causing the problems. This sets Chad off, and he's going to lose his mind on his brother today. He's going to tell him what he thinks, how he feels, and plenty of other things that won't go over well, and we can't say this is good news.
Kate is aware of this and what is going on, and she's doing everything she can to cover her own tracks. We all know it's her making these messes and causing these issues, and we know she wants to see them fail. But how much of what Chad has to say will Andre listen to without a response of his own? And how long before he realizes that he is being plotted against?
When Andre realizes this is going on, it won't take him long at all to realize that it's Kate who is doing it all. And how will he handle the fact that she's the one behind it? Will he tell Chad, or will he handle it on his own? We are not entirely certain that he will say anything to Chad, but we know he won't let him continue on this path without saying something.