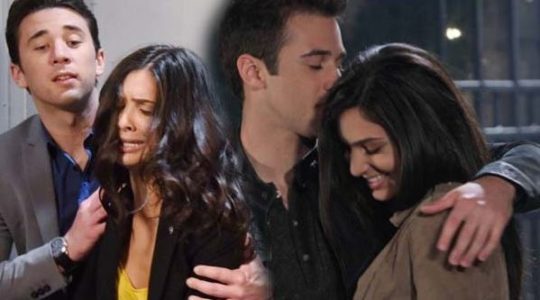 Days of Our Lives fans want to know what might happen if Chad and Gabi get together. You see, they were loves of one another's life back in high school — though there is no telling how long ago that was in Soap Opera years. They were together for a long time, they loved one another, and they fell in love again when Chad's wife died. Of course, it's a classic story of love lost when a dead wife wasn't really dead rather just hiding out in another area for a while before making the decision to come back to her family when she was good and ready. That really threw a wrench into Chad and Gabi's very new and fragile relationship, and things didn't work out.
Then they were kind of together for a moment, and they definitely kissed when they were being held captive by Deimos and his army of awful men. Then Chad decided it was time for him to see if he could make his marriage work. It's not that he didn't love his wife, but he also loved another woman. So he decided a lovely vow renewal was in the works until his wife decided she didn't want to renew. He left without his wife, ran to Gabi to get her back, and she told him no. She also isn't interested in spending her life with a man who can't make up his mind about who it is he loves the most, so she asked to not be included in that little number.
Now he's working on getting his own life in order, but he keeps running into Gabi. Now they're in Greece together, but she's with another man. That is, until he seems them together and decides he just can't handle the fact they are always together and clearly in love. Of course, that's an out for him because he's quickly falling for Lani and her death-defying moment in the hospital. This is a couple who might work, but what will happen to them if they do get together? We think it might be a little less exciting for them.