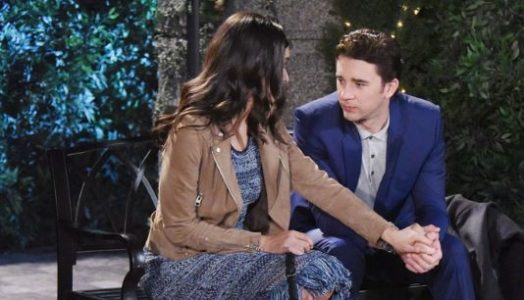 Days of Our Lives is really testing the longevity of one couple this week. Chad and Abigail have been through so much in their short marriage, and they're working on making it work. They both seem to want to be married to one another, and they both seem to want to be good parents to their son, but they seem to have more issues in their way than they do anything else. It doesn't appear they can get anything done in their own marriage with so many other things going on in their lives. There are other people working on their attention. Chad's business is keeping him busy, and they have a lot to do to make things work for their marriage.
This week, we are going to see Chad focus on Gabi more than his wife. He cannot get her out of his head no matter how hard he tries. He was stuck with her in a hostage situation for some time, and the time they were together really allowed them to bond and spend more time together than ever. They both realized in this moment how in love they are, but there seems to be very little they can do to stop thinking of one another. Gabi is adamant she's not trying to steal him from Abby, but neither can stop thinking of the other.
It just so happens Abigail has an admirer of her own, and it's Gabi's brother. He is in love with her, and he cannot stay away from her. These two are really working hard to stay out of their marriage, but they each want one of the married partners for their own. Will they be able to maintain friendships with these people, or will they end up deciding to work together to get precisely what they want from one another? We don't know what they might choose to do, but we do know they are going to end up making a much bigger mess of things. This is a marriage being torn apart by siblings, but we don't think it's going to work out for anyone involved in the situation — especially Chad and Abigail and their marriage.