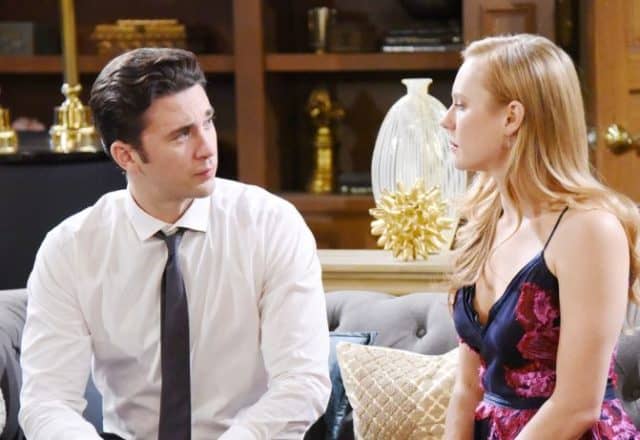 Days of Our Lives spoilers for this week indicate Chad is going to crush Gabi in a way she will never see coming. He has to tell her something devastating, and it's not going to go well. This is all going to happen before the big kidnapping when Deimos finally takes both Abby and Gabi and makes Chad choose, which we all know is coming up here in a few days. Before that, Chad is going to sit down and break Abby's heart. He will tell his wife that thinking she was dead for so long was hard on him and their son, and that he wasn't able to move on for a long time. He will then explain to her that he began to feel something for Gabi not too long before Abby returned, and he cannot make his feelings go away. He's going to tell his wife he has deep feelings for another woman, and it's going to devastate her.
She will be crushed, heartbroken, and never want to see Gabi again. Chad is going to tell her that he still loves her and is devoted to her, and he wants to do the right thing. He will then speak to Gabi. She loves him, and she is going to find out he can never see her again. She will want to cry, but she won't do it. She will not allow him to see her break down. In fact, she's going to handle it with class when he tells her they can no longer see one another. He will explain he must make his marriage work, and that he cannot see her anymore and feel his feelings for her as a result.
It's a terrible situation for both women, but they get it. They both understand where Chad is coming from and what this means for them, and they will both take the news well considering what it means. But we have no idea how long it will take Abby to realize her husband is only devoted to her because they are married and they have a child; and that it's not because he loves her. We suspect she might walk way on her own accord.