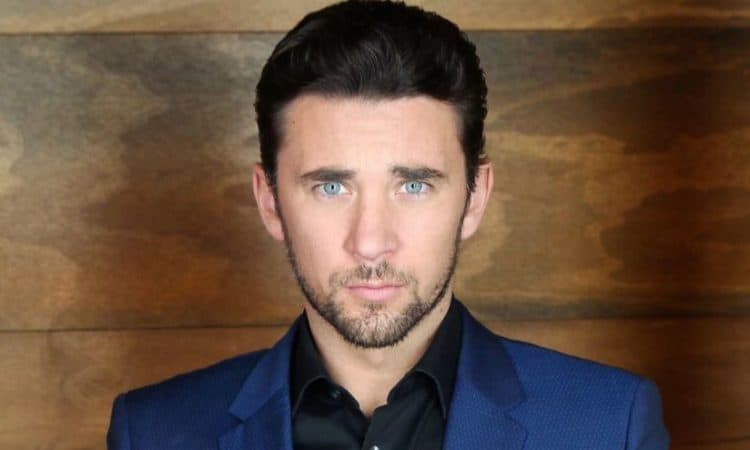 Days of Our Lives fans know that it's not unusual to see one person come out one day as their favorite character, and someone else come out the next day as their favorite character. As actors are fired, leave the show for their own reasons, or they are just not good enough to do the role, they have to bring in new actors to take over. Sometimes, they just kill people off when an actor leaves or is fired. Other times, they just find someone new and make it a recast. No one says a word about it when they change a person's face all of a sudden. There is rarely a situation when they mention it, but there is always a total chance a new face shows up to play an old face and not a person says a word about it. And that's what happened with Chad. He was one man one day, and he was one man the next. And we are discussing which one we like more.
Casey Deidrick
The role of Chad was originally cast in 2009. It was a role that came about when he was cast to show up to be with an ex-girlfriend who already had a boyfriend. That boyfriend was none other than Will Horton, whom we all know is a gay man who ended up marrying Sonny and being with him before his untimely but later not real death. It was a thing, but he was a teenage boy dating a girl by the name of Mia, and Chad came to town to get her back. And while he was there, he found out that he was the son of Stefano DiMera, but he didn't know that. And then his life changed. He was not meant to show up and stay, but fans liked him. The original actor did a wonderful job with the role, and we all fell hard for him.
We cheered for him when he was given a baby girl named Grace Brady, and we cried with him when his ex gave the baby up. And we all made our hearts hurt for him when he was heartbroken more than once. He developed serious relationships with a lot of young women, but it was the Gabi relationship that stuck with people almost as much as the one he formed with Abigail. But he didn't stick around forever. The original Chad was only on the show for four years. He left in 2013 after the character stated that he was terminally ill — a story that came out as false a year later when the new Chad appeared.
Billy Flynn
When he played the role for the first time in 2014, it took people a while to love him. He wasn't the same character, and he was back after making up a smallish lie about being terminally ill, which is not really a great way to get fans and make friends. But, he did a stellar job, and we really all decided we loved him when he came back as a father to Abigail's baby. Her mother never approved of him, but he loved Abby, and he married her. And then all the horrible things happened, and we grew to love him even more. He is a young man who can and will do anything for his friends and family, and he will do anything he can to keep his wife happy. He's been through so much with her, and that's been something he's been able to make work.
And we love him. We've grown to love him to a point it's almost impossible to remember Chad as anyone other than Billy Flynn. Of course, it's really easy to love a character when you've seen only their face for almost five years. So, while we love Billy Flynn the most in the role of Chad, we also liked the first Chad a lot, too. There is no best one, but we are just a little partial to the current Billy. We'd have a very difficult time seeing him as anyone else from this point forward, which is probably the point of casting him in the role. He just fits.