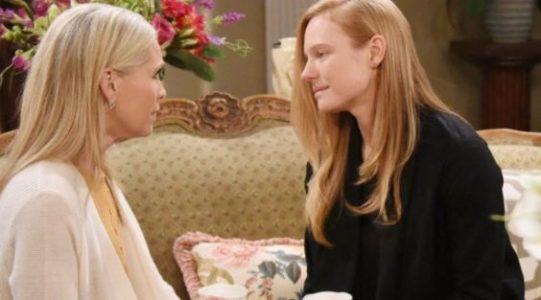 Days of Our Lives fans know that Abby and Andre are working with Theo to hack into some systems to figure out what Dario is up to when she finds a ton of counterfeit money in her home. Andre tells her the best thing for her to do is just divorce this guy. He doesn't like him anyway, and he'd much rather see her married to this brother again. He's also worried about his young nephew, but Abby is positive that Dario would never allow either her or Thomas have any sort of harm come their way.
But what if he does? What if does allow harm to come their way in the form of himself? We also know he's now blackmailing her with a photo of Chad doing something that makes him look like a murderer. It's not a good situation, and she's in a bind. With Andre and Theo helping her, is there any chance she might have a way to get out of this mess?
And why won't she just divorce him? She won't get rid of this guy in her life, and we can't figure out why. Unless she's afraid that divorcing him will cause him to want to harm her. That is entirely possible, and we can't help but wonder if that's something she should take into consideration. Perhaps she knows more than we know about this, and she's making the best decision for herself as well as the safety of her son.