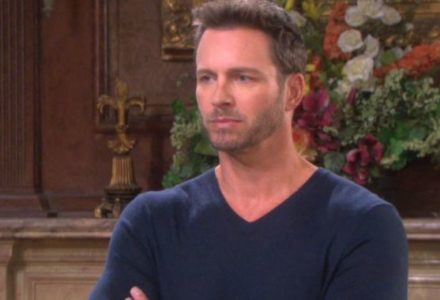 Days of Our Lives fans aren't surprised that Brady is taking things so poorly. Finding out that Nicole has been with Eric and that she is in love with him and wants to spend the rest of her life with him has been a rough realization for him. The bigger problem, too, is that it's something he knew was coming and managed to make it happen on his own accord. He didn't do himself any favors when he went out of his way to upset her and make bad things happen to her.
And that's what is going on now. Instead of doing the right thing and making a plea for them to work this out and make it right, he's using what he has against her. He's going to turn her in and he's going to tell people that she killed Deimos. And he is going to make sure her baby is taken from her. He is going to hurt her the way she hurt him, by taking her entire future from her.
Is it right? No. It's not right, but Brady doesn't feel that he is doing anything wrong. He's punishing her for being who she is and wanting to live her life her way. And that's a problem for so many people. She has no choice but to realize that her decision is probably a good one considering his behavior. She doesn't want to be with a man who doesn't want to see her happy at all.