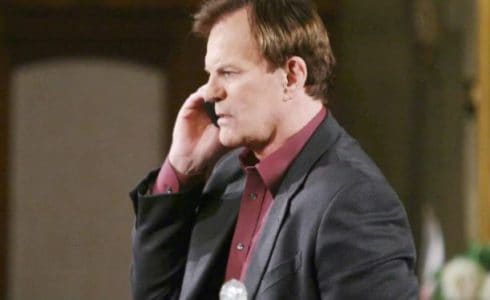 Days of Our Lives fans know that Bonnie has taken over Adrienne's life and is doing whatever she can to get back what she wants using this woman's face, but she might just change her mind about things when she finally realizes what a great guy Lucas really is. She really hated to go ahead and break his little heart when she decided she didn't want to be with him — but remember she took over Adrienne's life to get the man she really wanted.
And she's going to change her mind about what she wants and deviate from the plan. She's going to sleep with Lucas and really get what she wants from him. She will even begin to develop feelings for this man, which is not part of the plan. This is not going to make Anjelica very happy. There was a plan, and people need to stick to it.
But that's what she gets for working with questionable women such as Hattie and Bonnie. They both have their own lives and their own minds, and their plan is not the same as Anjelica's plan. They got what they wanted, and now they get to make their own decisions. But we have a feeling that things aren't going to work out for any of them much longer. We know John is onto Hattie at this point, and that means Steve won't take much longer to realize something is off with his "Sister" who seems so different all of a sudden.