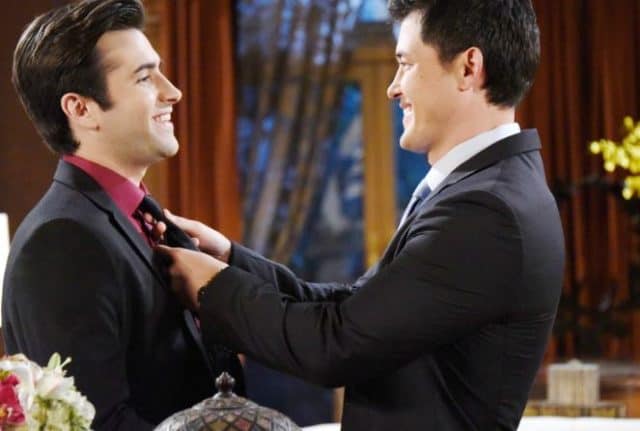 Days of Our Lives spoilers for Thursday tell us that Abigail is having a moment. All things are not well with her and Chad, and it's going to weigh heavily on her. She's in the process of working on a vow renewal. This couple things perhaps being reminded of their wedding is a wonderful way for them to get back on track and find their love for one another yet again, but Abby is so unhappy with the way she feels Chad is behaving in business that she might be having second thoughts. She's going to open up to her brother about it, and she's going to really get honest.
She's worried about her marriage, and she's worried that Chad still has feelings for Gabi. Despite the fact they've both agreed to stay away from one another, she's worried that her husband is staying away from her because he loves her. He wants to make his marriage work, but he's still thinking of another woman and it's not something Abby is happy about. She wants more for her future, and she's going to open up about her feelings to JJ. What will he have to say?
We know that Gabi is going on a date with Eli, but we also don't feel like she's really feeling things. She seems to be going through the motions, but her heart is elsewhere. Is Abby going to see she's hurting two people she cares for very much by being alive? They found one another when she was thought to be dead, and then she reappeared out of nowhere and now everything in her life is just a mess. Will she want out of her marriage, or will she want to work it out for the sake of her child with Chad?
And Nicole is in a bad place, too. She's been recognized, though Scooter is keeping her secret. That comes with a big price, and it's that she must do whatever he asks. He's a big fan of her prior work, which means what he might ask of her could end up tearing her apart.