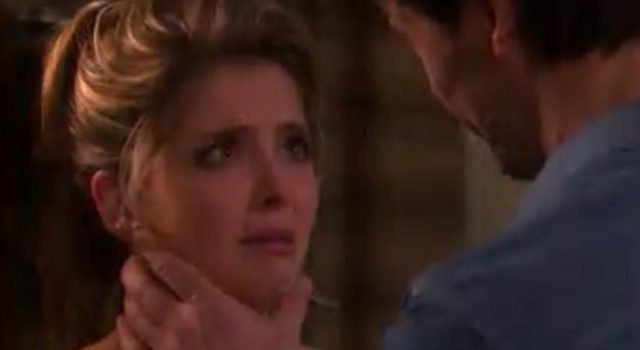 It looks like things are turning around for Chad on Days of Our Lives. The world he knows has been turned upside down since his wife was put into the hospital, badly burned and then went missing. He still believes she is dead, no matter what anyone else believes. He is in a place right now where he is giving up his son to his mother-in-law so that he has a better life without a father who is not capable of caring for him. Chad is slated to attend an upcoming benefit, and it turns out that he has some unexpected help getting ready for it. Gabi is going to show up with some clothes for Chad to get him ready for the benefit, and it appears that there might be a bit more than just a casual encounter here. Could Chad find himself falling for Gabi when she is there for him?
JJ has returned with some news about Abby and it's not something that's put him in a good place with Gabi. We know that someone comes along to help Chad begin to move on with his life, and we cannot help but wonder if that person is Gabi now that her own relationship seems to be on the rocks. On that note, we know that Chad is working hard to take down Clyde. Clyde is out of jail after he escaped with two other prisoners, and now he has to watch his back and his son's safety, and we can't help but hope he is able to keep baby Thomas safe. There is so much going on right now that might turn this into a bigger mess than ever before, and we want the best.
Chad is working with Jennifer and with to keep his son safe, and these two will finally bond. They will finally do what they can to keep this baby safe, even if it means working together when they don't care much for one another at the moment. Could this be the beginning of a new friendship between these two? We certainly hope so for Abigail's sake.
Tell us what's wrong with this post? How could we improve it? :)
Let us improve this post!