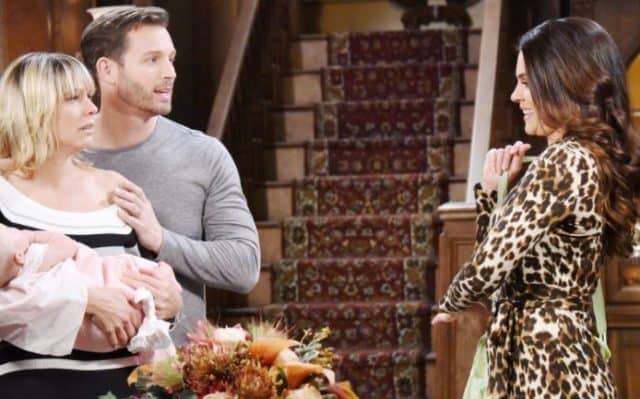 Days of Our Lives fans know that Chloe is going to give Nicole her daughter back, but it's not right now. They know she's going to leave town. She'll tell Nicole that Salem holds nothing for her but heartbreak and devastation, and she hasn't had a chance to be with the little girl she will be raising in months. She wants and needs a chance to bond with baby Holly all over again, and she's going to leave. This is the worst news that Nicole has ever received. She's going to wish she was sent to jail rather than losing her baby like this.
We know Chloe is going to change her mind eventually, but we don't know when or why she might change it. What will present her with the opportunity to change her heart? She's got so much sadness in her life, and we can't help but wonder when and why she might change her mind. She's going to leave, but she's not taking the baby.
Now that Nicole and Brady have been reunited, they will both feel the devastation of what is happening. They are losing the little girl that is theirs — well, Nicole's. But they want her and they want their family back together. They aren't happy with the way things are going right now, and it seems they have a lot of sadness to overcome in the time that it takes Chloe to miraculously change her mind about what's she's decided to do with her own future and Holly's.