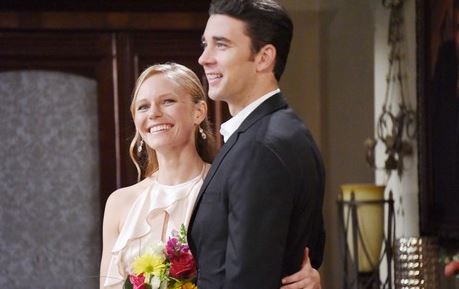 Days of Our Lives fans are into the weekend just wondering what might change for some people. There's a lot going on many people can't figure out right now, and it's not like it's a big secret there are a few things happening. We can't stop thinking about Abby and Chad and how we just don't think they stand a chance making it through the year. They have to do something to make this work, but they won't. They will let yet another person come between them, and we even have a feeling that Abby is going to face this Stefan situation with a little lust.
Is there a chance these two might fall for one another in the midst of their plans to take one another down? We feel this might be precisely what happens, but we can't be too sure they won't make some poor decisions in other aspects of their live as well. There is a lot we can't figure out between them, but there is also a lot we can't wait to see.
There is an underlying hint of something going on there, and we can't wait to see how it plays out. With Chad's anger and his feelings right now, it might just lend itself to his wife falling for another man even if that man is the man he cannot stand more than anyone right now. It's happened before, and it might just happen again. Will they get through this?