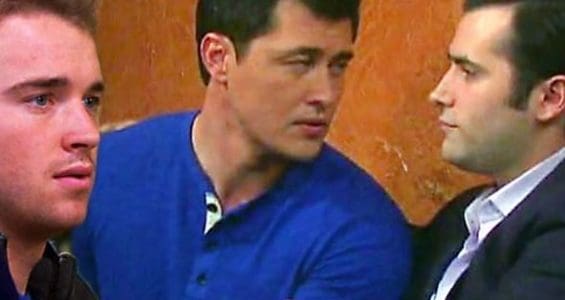 Days of Our Lives fans know many people are facing some serious heartbreak right now, and one of those couples is Sonny and Paul. It's true they just got married and they should be celebrating the happiest moments of their lives, but they're not. They're celebrating the worst moments of their lives right now. They're unhappy that things aren't working out for them the way they imagined when they were done with their wedding, but they can't seem to change anything that's happening.
The beginning of their marriage is being tainted with the memory of Sonny's ex-husband and the possibility that he could still be alive. His family is here and they all want to talk to him and find out what he thinks they should do. They are facing serious issues right now, and no one can help them work through this issue without bringing up painful memories.
Sonny is challenged right now, and this is preventing him from being the kind of husband he needs to be for his new husband. Will Paul understand what his new husband is going through, or will this cause him to face even bigger issues in his own life? Will they work through this situation, or will they find that things simply don't work for them? And what if, just what if, Will really is alive during this situation? Can they get past that and through this and move on with their own marriage?