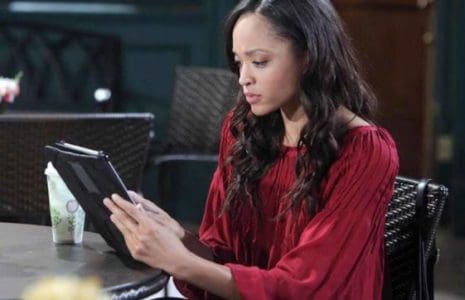 Days of Our Lives fans know that Lani is in a bad place right now. Not only is she breaking hearts and getting people in trouble religiously like it's her job, she's got a major issue with her new boyfriend. She's got him working with her to bring down Abe, and it's not something Eli really wants to do. This is important to him, though, and he wants to help her. It will be him who ends up finding the evidence that's needed to finally arrest Abe, and we wonder how this is going to affect his entire family.
Lani is in a lot of situations right now no one wants to be involved in. She's got a boyfriend, but she was seeing her partner. Then she accused him of murder and he was arrested. She's still seeing the other guy when JJ is in such a bad place, and it's all a mess. JJ needs his partner right now, especially considering his sister is in the hospital with serious injuries.
Unfortunately, Lani is proving she's not exactly the kind of person who can do what is right and what is good for her partner as much as she's able to do it for herself. She seems to have forgotten about all the hurt that JJ Is going through, and she's focused on herself and her own life. She's been through a lot, and we suspect she's not handling things very well on her own right now. It's par for the course, though, right?