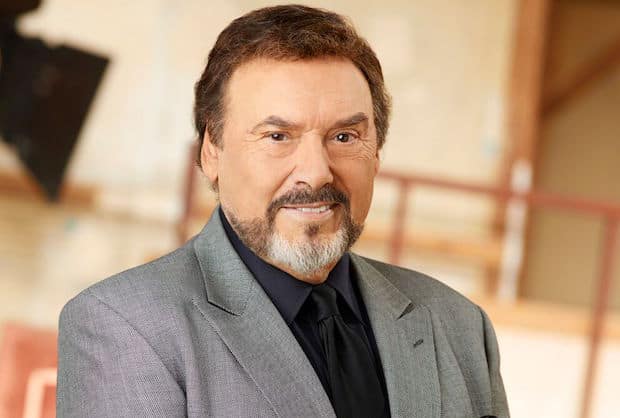 Today is a big day for Days of our Lives fans. One of the show's longest tenured actors, late actor Joe Mascolo (who died at 87 in December), who plays Stefano, will be making his last appearance on the show. According to NBC, the episode is dedicated to Mascolo and finds several longtime rivals confronting Stefano "about his transgressions against each of them over the years."
According to TVline: Throughout his long career in Soaps, Mascolo left and returned to the role of Stefano several times since making his debut in 1982, even joining CBS' The Bold and the Beautiful for an extended stint from 2001 to 2006. However, Mascolo always returned to Days of our Lives.
Mascolo married Rose Maimone in 1953. Together they had a son named Peter. Maimone died in 1986. In 2005, he married his second wife, Patricia Schultz. In January 2016, Mascolo told Soap Opera Digest that he had suffered from a stroke in the spring of 2015. "During my rehab, I thought this would be a good time for Stefano to leave."
Mascolo died on December 8, 2016, in Santa Clarita, California at the age of 87 after years of battling Alzheimer's disease. He was survived by his wife, Patricia Schultz-Mascolo, his son Peter, his step-daughter Laura, five grandchildren, and three great-grandchildren.
Mascolo will be missed again today on Days.