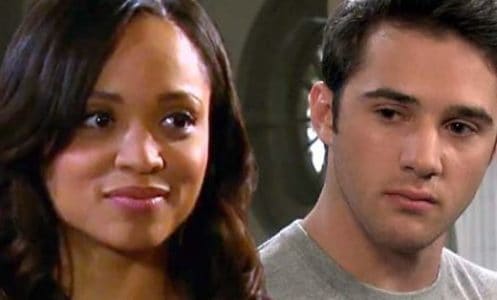 Days of Our Lives fans know that JJ is not happy with Lani, and he's never going to forgive her. Things just keep making themselves worse for him, too. He was mad that she lied, that she was going to allow him to father a baby he didn't really father, and that she then admitted to all of this in a court of law in front of so many people. To say he was blindsided is an understatement. There's not much she can do at this point to make it right.
And things are only getting worse. He's now finding out that other people already knew the truth about it all. He found out that Eli knew, Eli's own mother knew, and even Kayla knew. Now it's a secret that he feels he is basically the only person who didn't know. He feels betrayed. He feels stupid, and he feels that there is very little he can do to make his life good again. And he's not sure how to do that.
So we are left wondering if there is anything else that might be all right with them. They are going to end things as they are, and he's not taking her back, but will he ever forgive the others who knew? We don't think he cares to befriend Eli or his mother ever again, but can he forgive Kayla for not telling him this secret? Or will he understand her doctor/patient privilege duties to Lani in all of this?