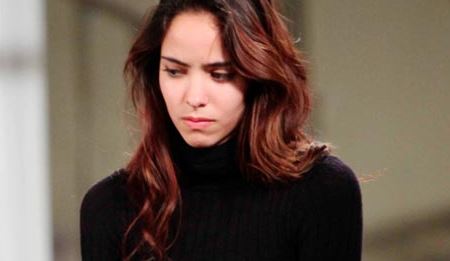 Days of Our Lives is bringing with us so many complex relationship issues in the coming week. It turns out that Kate and Andre are in the middle of a huge fight concerning Chad's love life. Kate really wants to see him with Gabi, but Andre disagrees. They will fight over this, but they'll both end up losing. It turns out that they have to get over their issues at the moment since he's in danger in Greece as it stands. Will they be able to get over it so they can work together to save him, or will there be some issues they're unable to work out while they focus so heavily on everything else in their relationship right now?
We will also see Theo become green with envy. As Ciara and Wyatt become more serious with one another, he's going to be unhappy about it. He's sort of to blame for them meeting, and they seem to be unaware of his role in this. He's worried about her, but we can't decide if he's worried because he's just jealous or if he knows there is a big reason for him to worry. We don't know where this is going, but we do know most people who have been in this situation on their own are never happy about it. Will she stay with Wyatt? Her mother doesn't seem to care much for him, and no one seems overly thrilled about him as a whole; but she doesn't seem to notice that. If she does- she just doesn't care.
We will also see that Deimos is going to try and save Nicole. We know he doesn't want to see her hurt, but we also know that Xander is kind of running his own game at the moment. With this in mind, it's difficult for Deimos to take his plan to action. He's got to worry that things aren't going his own way, and it's a problem for him. Will he be able to save her, and will she forgive him when and if he does? We don't think she will. We think she won't bother with him at all, and that's just the simple fact of his own life at this moment.