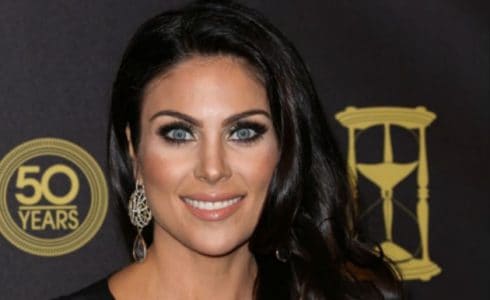 Days of Our Lives fans are beside themselves that Brady is comatose and dying. He's in the hospital without any hope of living through his injuries. The gunshot he sustained when Xander shot him in an effort to kidnap Nicole and baby Holly at Deimos' request has done too much damage. Without a new heart, he will die — and Chloe feels responsible. She is the one who took Holly and refused to give her to her friend. She kept Nicole's baby from her, causing her to become desperate enough to kidnap the baby and run away with her.
If only Chloe had been nicer, had been kinder, and had not kept Holly from her biological mother. If she'd just given that sweet baby to Nicole when Nicole left Deimos, this never would have happened. Brady would not be lying in a hospital bed dying, and Chloe's guilt would not be what it is. She's done something terrible, and she's feeling badly about it. She knows what she did was wrong, and she knows it set this plan in motion.
The real question now is whether she will step up and do the right thing. Can she make it her mission to do the right thing? Can she go about her business and make sure she's capable of doing the right thing now? And what, at this point, is the right thing for her? She's got some decisions to make, and they won't be easy decisions.