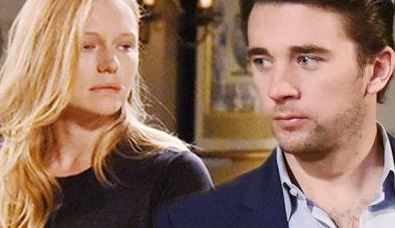 Days of Our Lives fans wonder if Abigail's son with Chad can help her get back to where she needs to be. She loves Thomas so much, and we wonder if someone will come up with the suggestion to bring him around Gabby and see if that's all it takes to get Abigail to come back and make her position stronger. She's getting weaker by the day as Gabby takes over her mind, but she's got a chance. If they can break her out and get her to stay, she might have a chance.
That little boy already lost his mother once, and we think that she would do anything that she can to keep that from happening again. If he can get her to come out, Chad might be able to rescue her and make her stay where she is. Gabby has to be stopped, but it's not possible without getting Abby out.
If she continues to get stronger, no one will be able to stop her. However, we think that any good doctor will have a great solution such as using her child to find her deep inside her own mind. She's in there, but they have to find a way to get her to hear them and come out. She's being held back by Gabby, but we know she's not so strong just yet that she can keep her hidden away and locked up forever. She's got to have a chance at some point to escape her own mind.