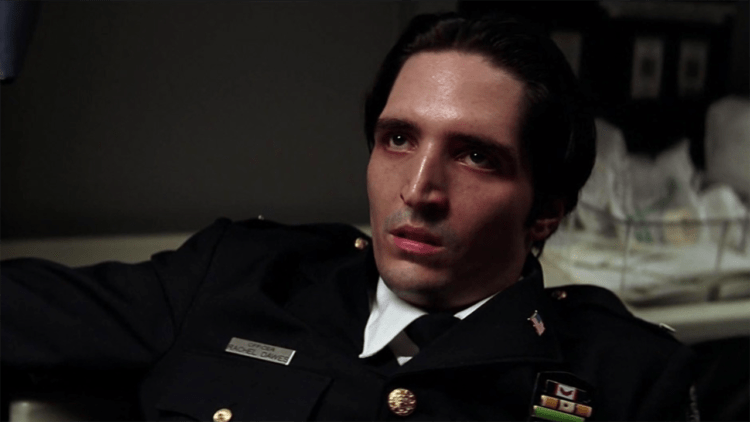 There's always at least one or two of those folks on a TV or movie set that look kind of awkward or different and tend to get selected for roles that are supporting or otherwise kind of offbeat just because they seem like the kind of folks that can cover them. David Dastmalchian is definitely one of those and to be honest he's been busy at making a reputation for himself since it's been seen that he's been quite prolific in both TV and movies. His personal history isn't spotless just like many people but he has made a pretty decent reputation for himself and if you've seen him in anything you'll likely agree that he's got the kind of look that can be disquieting and at times just muted enough that he might fade into the background as his character is designed to do. But when he's thrust into the public eye he's just as convincing since quite honestly he's proved that he's someone that can be depended upon for a good laugh or kind of a creepy vibe.
Here are a few things about David you might not have known.
10. Initially he was going to play college football on the east coast.
It seems he had plans to go play college ball but somehow obtained an acting scholarship that sent him careening down a different path and voila, here he is. It's hard to say what might have happened if he had opted to still play ball but all in all it seems that things worked out the way they should have.
9. He played a disciple of the Joker in the movies and on TV.
It's not too often that you see a person play a henchman to the same character in more than one version of the same thing, but perhaps someone was impressed with what they saw and thought that David could add a bit of expertise to the Joker's crew on TV just as he'd done in the movies.
8. David is a big fan of horror and monster movies.
How that translates over to superhero movies is hard to see but then again it's easy to say that he goes where the roles are, just like many actors have done throughout their long and illustrious careers. It does seem to indicate that he might get a real thrill when he's placed in a horror movie though.
7. He's going to be in the next Suicide Squad movie.
Aaron Couch and Borys Kit from The Hollywood Reporter have helped it to be known that David will be starring as the Polka Dot Man, a character that's only been around for about a dozen showings if not a few more since his inception. How or why he's going to be inducted into the Suicide Squad has yet to be determined, but it does seem like he'll add another layer of hilarity or odd quirkiness to the film.
6. His net worth is around $2 million.
After looking at all he's done so far it's not hard to figure out that he's worth the money and he's been making it known that he's definitely one of the guys you look towards if you need a supporting actor and someone that can help serve as a familiar face in a movie or show.
5. He suffered from a heroin addiction before becoming an actor.
Obviously, and thankfully, he's clean now and has been using his work and several other parts of his life to stay that way. A lot of actors don't have squeaky-clean pasts but some of them do have a few very big issues that they've had to work through in order to get to where they are now.
4. The Dark Knight was his film debut.
His time as Thomas Schiff wasn't all that extensive in the movie but it was well-spent since it created a manageable plot point that showed just how far Harvey Dent was prepared to go, in theory, to get to the Joker. It also showed that David can play the part of a deranged individual quite well.
3. His filmography is rather impressive if you take a look.
David hasn't been idle in his career and it's pretty obvious that he's been going out to get whatever he can since his filmography takes a few minutes to really get through when you slow down and consider everything he's done in his time thus far.
2. He's also written for film.
His skills aren't confined to just acting as he has actually taken on a different role a couple of times by writing or helping to write for film, which isn't quite as easy as others might think it is.
1. He's going to be in the remake of Dune.
It's not for certain what his part is going to be yet, but in a remake of an epic of this proportion you can imagine that he's going to be noticeable at least.
This kind of talent doesn't always get noticed but it's important to recognize that he's there and he does bring a good deal of expertise to whatever project he's on.