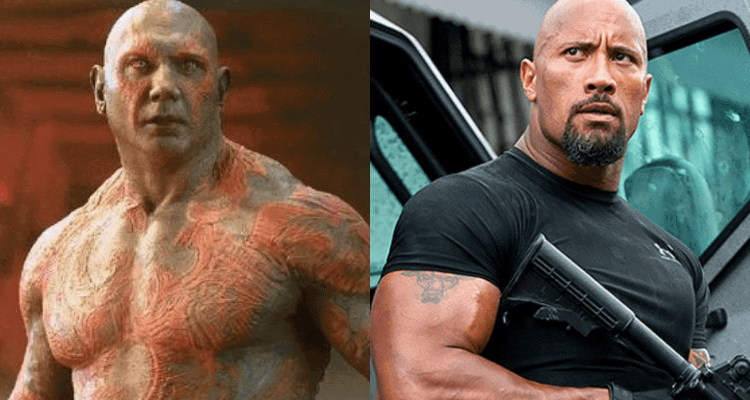 Dave Bautista has come a long way since the WWE, where it really seems like his potential was wasted for a while on poor creative choices that ended in lackluster stories. When he came to Hollywood it took a little while for him to really get started, but now that he's here and has been for a while it's kind of obvious that this is where he belongs at this time. He is still making movies now and then that aren't really firing on all cylinders but his role as Drax in the MCU was a big up for his career, and now that he wants to travel to the DCEU it would seem that he's trying to bolster his credibility in the comic book/action genre as he's interested in playing the villainous Clayface. As Abdullah Al-Ghamdi from ScreenRant has shown he actually seems to be kind of excited about it and will no doubt be doing his best to keep himself available for this role if it ever comes up.
If you need a refresher on who Clayface is then you might be looking around for a bit since the name is something that's been used by a few different people in the DC universe that have the same power. As the name indicates the villain has a body that has the consistency of clay, meaning that it's completely malleable and can be worked into various shapes and even used to give the villain a different appearance. It's pretty obvious that this would be a CGI villain with Bautista providing the live action movements, but his voice and his normal appearance would likely come into play as well since Clayface has been known throughout the comics to change up his appearance more than a few times in order to conduct any criminal activity. If you can imagine someone that can change shape, form, and appear as anyone with enough practice and attention to detail then you've got the idea of what Clayface can do and how dangerous he can be. On top of this he can also form weapons from his body and immobilize people with the gunk that his form is made up of. In the past it would seem that Clayface wasn't a feasible opponent largely because the technology wasn't there yet and the reality is that he's kind of a complicated character to keep around if he's going to be realistic.
But as a Batman villain he does have the potential to be one of the most problematic for the dark knight since he's so hard to take down. In a straight one on one fight without gadgets or anything but fists and feet Batman wouldn't stand much of a chance unless he was able to improvise using whatever was around him. Even then if Clayface happened to be in a murderous mood he would surely take Bruce Wayne down without much trouble since most physical damage that doesn't involve a bomb or a solvent that can dissolve his body would be much of an issue for the villain. It would take a punch from Superman or someone of equal power to really give Clayface some trouble when it comes to fisticuffs, but since Batman has always believed in using science and his uncanny ability to be prepared for just about anything, this fight has rarely ever gone in Clayface's favor.
How he would be depicted in a movie though is an interesting proposition since quite honestly it might be intense. It doesn't seem as though it would happen in the upcoming movie however since honestly it sounds more like the Penguin and another villain might be making their way to the screen. But if Robert Pattinson's version does well enough maybe there could be another one in the works. Or maybe DC's villains will start getting their own movies at some point, or possibly their own series since it's something that might interest the viewers. Dave Bautista has for quite some time been a guy that has been able to amaze the viewing public, ever since his WWE days in fact. If anyone remembers this actually wouldn't be his first run-in with an aspect of the DC universe since he did show up in Smallville years ago as the alien Aldar who almost ended up killing Clark.
As Clayface though he'd likely have to wear a motion sensor getup and would be a little limited when it came to using his own appearance. Plus, it would also be dependent on just which Clayface the studio decided to use since with a few to choose from the origin story might be more than a little important. All in all this seems like could work since when Bautista left the ring some might have thought he was done, but he's been tearing it up on the movie scene for a while now.