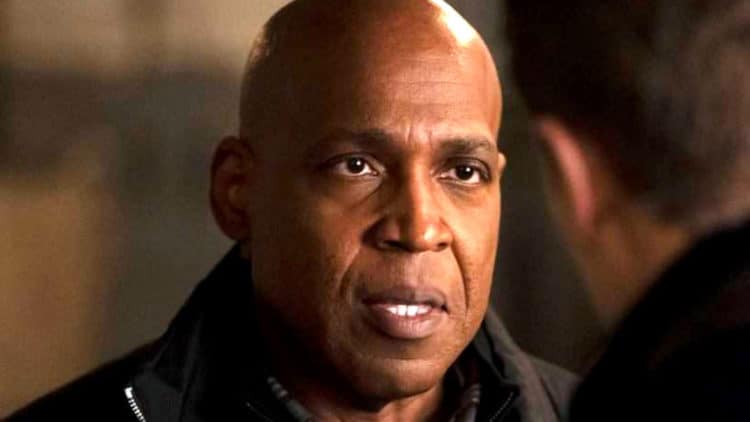 Most people who have seen Daryl Edwards' work would agree that he doesn't get the credit he deserves. That being said, it doesn't appear that Daryl does what he does for credit. As someone who has been acting professionally for the last 40 years, Daryl's love for the craft is what has kept him going. Over the years he has gotten the chance to be a part of a wide variety of projects. Most recently though, he has become best-known for his role as NSA Director Vance in the series Manifest. With the show's third season getting closer and closer, fans can't wait to see what's in store for Daryl and the rest of the cast. Keep reading for 10 things you didn't know about Daryl Edwards.
1. He Once Played Kanye West
Thanks to his versatility, Daryl has played lots of different characters over the years. One of the most interesting, however, was none other than rapper/producer Kanye West. Daryl played West in a 2011 TV movie called Time Trumpet. For those who aren't familiar with the project, it was a sketch comedy looking back at things that happened from the mid 2000s onward.
2. He's A Private Person
Many people who have been in the entertainment industry for as long as Daryl has have found that their personal life has found its way into the spotlight. Daryl, however, has made sure that his private life has never been for public consumption. Even simple information such as where he was born and raised doesn't appear to be readily available on the internet.
3. He Has 60 Acting Credits
The 40 years Daryl has spent acting professionally have certainly been productive. According to his IMDB page, he now has 60 acting credits to his name. Since Daryl doesn't seem to have any plans to slow down any time soon, there's a good chance he could rack up more than 100 credits before it's all said and done.
4. He's No Stranger To The Law & Order Franchise
It's always nice when an actor gets the chance to make multiple guest appearances on a show. Over the course of his career, Daryl has appeared in Law & Order (four times), Law & Order: Criminal Intent (once), and Law & Order: Special Victim's Unit (twice). He played a different character each time.
5. He's Not Really Into Social Media
Social media has become a very important tool for many actors, but building a strong online presence doesn't seem to be at the top of his priority list. He doesn't have verified accounts on any social media platforms although there are Instagram, Twitter, and Facebook accounts that do seem to be associated with him. Although he posts occasionally, it's clear that he doesn't spend a lot of time on social media.
6. He May Have Gone To A Performing Arts High School
As mentioned earlier, there isn't much information about Daryl's private life out there. There is, however, a YouTube comment that suggests that he attended a performing arts high school. A YouTube user named Belinda Offley left a comment on a video featuring Daryl saying the two attended the same high school. When another user asked for the name of the school, Belinda didn't respond.
7. He Doesn't Do Interviews
Doing interviews tends to be par for the course for anyone who works in the entertainment industry. Somehow though, Daryl has managed to avoid doing them. From what we can tell, there are no published interviews featuring Daryl. It's unclear whether this was a personal choice of his.
8. He's Been On Broadway
Daryl has spent the bulk of his career focusing on on screen opportunities, but he also has plenty of experience when it comes to the stage. He was a cast member in the 2003 Broadway production of "Master Harold"…and the Boys. He was an understudy for Danny Glover who played Sam.
9. He Is A Member Of The Vineyard Theatre
Most actors who have spent any time on stage will tell you that the theater will always have a special place in their heart. Apparently Daryl Edwards feels the same way. He is affiliated with the Vineyard Theatre which is located in New York. This also suggests that he is based in the New York City area.
10. He Likes To Spread Positivity
Daryl may not spend much time on social media, but from the posts we do see it's clear that he's all about positivity and spreading good vibes to the people around him. This more than likely means that he brings great energy to every project that he works on.