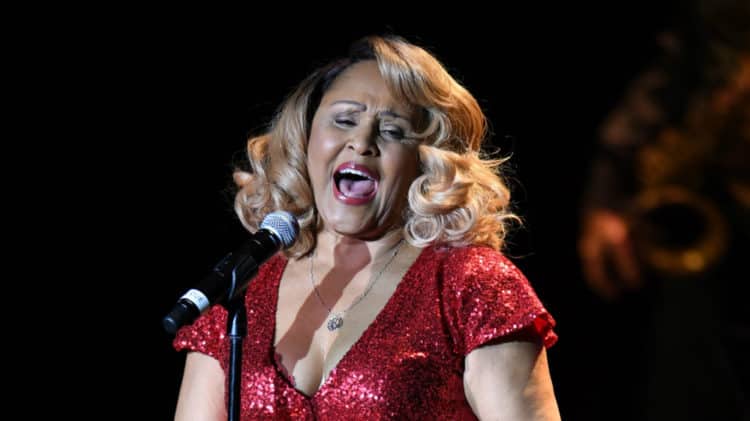 You've probably heard her song or seen her in a movie. Either way, Darlene Love isn't new to the industry. With a career that spans over 3 decades, this septuagenarian has a lot under her belt and still keeps giving more. Love has been singing since she was a teenager and has worked with some of the biggest names in music and film including legends such as Elvis Presley, Bette Midler, Luther Vandross, and Phil Spector, the legendary producer just to name a few.
Who is Darlene Love?
Darlene Love was born in South Los Angeles before the area became associated with all the violence, crime, and racism. She was born into a spiritual Christian family to Reverend John Wright, and to Ellen Maddox who was a housewife. Their family moved to Texas after her father got offered a church in San Antonio. Love's mother Ellen began taking up cleaning jobs to make ends meet leaving Darlene, who was the oldest to take care of her 4 siblings. Shortly afterwards, the children were sent off to stay with some relatives where Darlene was treated cruelly so her parents had to come for the children early. Love's sister Edna was a singer and dancer as well. Love attended high school in Wheatley Junior High where she joined glee clubs and together with her friends, she formed the group The Wailers who performed mostly in school assemblies. Here are 10 things you didn't know about Darlene Love:
1. Darlene Love is not her birth name
Although she is now fondly known as Darlene Love, it is not her birth name. She was born as Darlene Wright in 1941 but she made the slight change to her name to accommodate her growing career taking up Darlene Love as her stage name.
2. She started singing in church
Being the preacher's daughter, she grew up listening to various gospel songs and this helped her shape her career into what it is today. She even says that she and Elvis Presley used to bond over gospel songs as he too liked gospel music. Love started singing when she was 10 in her local church choir where her father was the preacher. She caught the attention of the choir director Cora Martin with her voice who asked her to head down to the music mart where they sang some songs and did broadcasts. This moment, as Darlene recalls set her on a path of music until today.
3. She started singing as a backup singer
According to History of Rock, she joined the group the Blossoms by sheer luck when a friend of hers from church invited her to sing at her wedding. She was 16 at the time. Unknown to her, it was also an audition. Part of the bridal team included Fanita Barret, Gloria Jones, Annette and Nannette Williams who were looking for a replacement for Annette who was pregnant. After meeting with the manager, she eventually joined the group The Blossoms who sang backup for the biggest names in music then and now such as Elvis Presley.
4. They were the only black background singers at the time
They were the first black recording background singers in California at the time. They could do 3 to 4 sessions in a day which eventually became exhausting for the group and they had to start giving out some of their work.
5. She cleaned houses to make ends meet
She took a hiatus from music during the 1980s to raise her young growing family and she eventually got so broke that she had to clean people's houses in Beverly Hills just to make ends meet. While cleaning a bathroom one day, she got an epiphany when she heard her song Christmas (Baby Please Come Home) play on the radio and she knew she had to get back to singing.
6. She has appeared in movies and films
Love, much like most singers has also had her fair share of film appearances. She played a recurring role on Lethal Weapon as Trish Murtaugh, Danny Glover's wife. She also had roles in some Broadway productions including Carrie which was short-lived. She also sang and acted in Hairspray in 2005 till 2008 and her most recent one being Holiday Rush in Netflix.
7. She is actually the voice behind the hit song He's a Rebel
Love sang lead role for this hit song but the producer Phil Spector hurriedly released it in 1962 in order to beat his competition Vikki Carr who had another rendition of the song written by Gene Pitney. It was credited to the group the Crystals who had no idea about it but nevertheless had to perform it and promote it on their tours and television.
8. She is in the Rock and Roll Hall of Fame
It was announced in December 2010 that Darlene Love had been chosen to be inducted into the Rock and Roll Hall of Fame. The induction happened in March the next year 2011, with a powerful speech from Bette Midler about the singer.
9. She is on the greatest singers list
According to Wikipedia, Darlene Love was ranked number 84 on the Rolling Stones 100 Greatest Singers of All Time.
10. The documentary 20 Feet From Stardom is loosely about her
The film 20 Feet From Stardom details the struggles that Love and other background singers encounter. In it, she recounts her experiences with Phil Spector and how he didn't want to let her appear on album covers due to her skin color. The documentary won the Grammy Award for Best Music Film in 2015 and an Oscar for Best Documentary.
From being the brick that held together Phil Spector's Wall of Sound to becoming the Queen of Christmas with her Christmas songs, Darlene Love has made a name for herself and she is on a bid to ensure that it sticks and no one mistakes her for someone else.
Tell us what's wrong with this post? How could we improve it? :)
Let us improve this post!