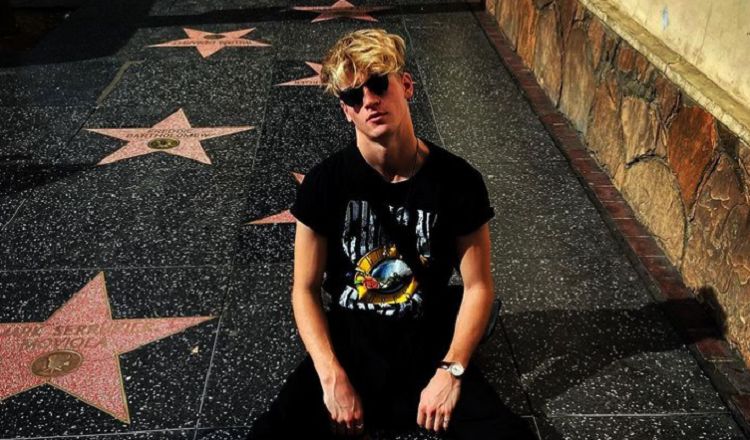 Danny Griffin is young, handsome, and talented – the perfect trifecta for having a successful career as an actor. Even though he is still relatively new to the industry, Danny is already establishing himself as a talented and hard working actor. 2020 has proven to be a big year for him. He was in the TV series Get Even and he has a main role in the upcoming Netflix series, Fate: The Winx Saga. If you're not familiar with Danny or his work yet, now is the perfect time to get acquainted because there's a good chance he's going to become very well-known in just a matter of time. Keep reading to learn 10 things you didn't know about Danny Griffin.
1. He Was Raised In Cornwall
Danny was born in London but spent much of his life living in Cornwall. Once he decided that he was ready to pursue a professional acting career, he moved back to London to study acting. We weren't able to locate any information on where Danny studied.
2. It's Only Been A Few Years Since He Made His On Screen Debut
As soon as Danny steps in front of the camera, he puts on a show that makes it seem like he's been acting forever. In reality, however, it's only been four years since he made his first on screen appearance. Since then, Danny has managed to secure a handful of other acting jobs.
3. He Has Worked With Some Big Names In The Business
Even though he's still very early on in his career, Danny has already gotten to work with some of the biggest stars in the industry. In 2019, he appeared in the film The Gentlemen which starred Matthew McConaughey and Colin Farrell. There's no doubt this list is only going to get longer we Danny gets more established in his career. Eventually, Danny might even become one of those big names himself.
4. He Loves Riding Horses
Danny has an adventurous side that he loves to let loose. This combined with his love for animals and the outdoors has manifested into a love for horseback riding. Danny has been riding for several years and he still loves to get out and saddle up whenever he can.
5. He Is A Model
Danny's striking good looks are impossible not to notice and it goes without saying that the camera loves him. In addition to acting, he is also a model who is currently signed to IMG Models. He has a very impressive portfolio but it's unclear whether or not he has worked with any major brands.
6. He Does Parkour
Danny's love for adventure doesn't stop at horseback riding. He's also enjoys doing parkour. Parkour is somewhat similar to gymnastics, but instead of flipping and swinging from bars and rings, people who practice parkour perform various stunts using things in their environment. This training could come in handy if Danny gets cast for roles that give him the chance to do some stunts.
7. He Is A James Dean Fan
Despite Danny's age, he has a deep appreciation for Hollywood history. He's a big fan of the legendary star James Dean who rose to prominence during the 1950s and became the poster child for the American teenager. Sadly, James passed away in 1955 when he was just 24-years-old.
8. He Is A Private Person
Danny definitely has all of the qualities of a star, but he doesn't seem to have any interest in in living out his personal life in the spotlight. He appears to be a very low key person. Although he is active on social media, he doesn't post anything pertaining to his private life. He also doesn't do many interviews. As Danny becomes more and more well-known there's a chance that he may decide to open up more.
9. He Has A Large Social Media Following
Building a large social media following is something that usually takes a good amount of time. Some people can find themselves waiting years just to get 1,000 followers. That's now how things have gone for Danny, though. Even at this early stage in his career he's still managed to gain a good amount of popularity online. He currently has more than 22,000 followers on Instagram.
10. He Loves Fashion
Like all other creative people, Danny loves being able to express himself. While acting is his primary way of doing that, it certainly isn't his only way. He is really into fashion and he has a great sense of style. He loves putting together outfits and uses his clothing as a way to put his personality on display.