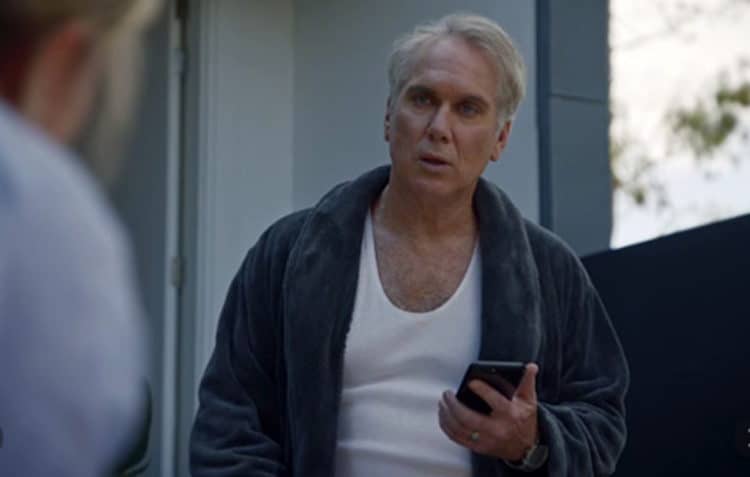 For over two decades, Damien Garvey has been captivating audiences with his versatile acting skills and magnetic screen presence. Best known for his roles in shows like Harrow and Rake, Damien has also made a mark in the film industry. With a career that shows no signs of slowing down, let's delve into 10 lesser-known facts about this talented actor.
1. Musician Turned Actor
Before gracing our screens, Damien Garvey was a musician, performing in indie rock bands Neighbourhood Uni and The Tellers. It wasn't until the age of 35 that he made the transition into acting, proving that it's never too late to follow your passion.
2. A Fondness for TV Roles
While Damien has appeared in films, his resume boasts a more extensive list of television roles. In an interview with If.com.au, he explained his preference for TV, stating, "With movies you never know how they will turn out. I take the attitude that it is all good experience, if not always successful."
3. Social Media? No, Thanks!
In today's digital age, it's common for fans to follow their favorite celebrities on social media. However, Damien's admirers will be hard-pressed to find him online, as he seems to have no presence on any social media platforms.
4. A Natural Talent
Damien graduated from Padua College in Australia in the early 1980s, but it's unclear if he studied acting there. Considering his initial career path as a musician, it's likely that acting wasn't his primary focus at the time. His natural talent shines through, as there's no indication of any formal acting training.
5. Dreaming of Walter White
When asked by Impulse Gamer about his dream role, Damien revealed his admiration for Walter White from Breaking Bad. He added, "…maybe a morally dubious, drug-addled private eye with a heart of gold, an evangelist with issues." Should an Australian remake of Breaking Bad ever come to fruition, Damien Garvey is more than ready.
6. Award-Winning Actor
The entertainment industry is fiercely competitive, making it all the more rewarding when an actor's hard work and talent are recognized. Damien experienced this in 2010 when he won an AFI Award for Best Guest or Supporting Actor in a Television Drama.
7. A Private Life
Damien is known for being extremely private, rarely sharing details about his personal life. He seldom gives interviews, and when he does, he prefers to keep the focus on his work. In a world where oversharing is common, his approach is a refreshing change.
8. The Art of Listening
Acting comes with its fair share of challenges, and for Damien, the biggest hurdle is listening. He told Impulse Gamer, "If I ever forget my lines, it's because I'm not focused, or not listening, basically not doing my job, I apologize and get my shit together." His dedication to preparation ensures that this issue rarely arises.
9. Voice Acting Ventures
In addition to his live-action roles, Damien has lent his voice to video games like Rome: Total War and Stormrise, as well as the animated series Space Chickens in Space.
10. An Impressive Resume
With over 70 on-screen credits to his name, Damien's accomplishments are nothing short of remarkable, especially considering he began acting in his mid-30s. As his career continues to flourish, there's no doubt that Damien Garvey will keep us captivated for years to come.