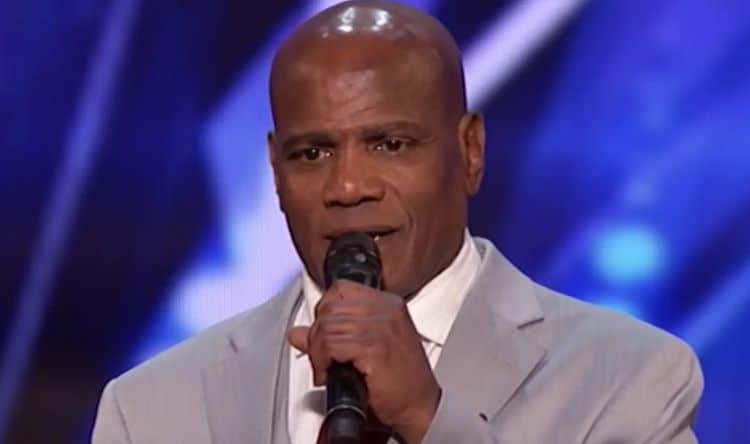 When Archie Williams walked on stage to perform at America's Got Talent, no one knew what to expect. By the time he was done with his audition, everyone was stunned. It wasn't just Archi's singing that left everyone speechless, it was his story. Archie Williams shared that he had been sentenced to life in prison, of which he served almost 37 years, for a crime he didn't commit. Although DNA eventually exonerated him, the nearly 4 decades he spent behind bars is time that he can never get back. Despite everything that he's been through, Williams' spirit remains bright, and he is officially the fan favorite of the season. Here are 10 things you didn't know about America's Got Talent contestant, Archie Williams.
1. He Watched America's Got Talent In Prison
Being on America's Got Talent was a dream come to Archie for several reasons. Although he never thought he would get out of prison, he always hoped he'd get the chance to perform on the AGT stage. He said, ""I watched 'America's Got Talent' in prison and I would visualize myself there. I always desired to be on a stage like this, and now I'm here."
2. He Was Released In 2019
Archie's release from prison was relatively recent. After being incarcerated in 1983, Archie was finally released in 2019. His release came after years of fighting and asking for his finger prints and DNA to be cross referenced with evidence that was initially found in the case.
3. He Worked With The Innocence Project
Since its founding in 1992, The Innocence Project has helped free nearly 400 wrongfully convicted people in the United States. According to the organization's mission is "to free the staggering number of innocent people who remain incarcerated, and to bring reform to the system responsible for their unjust imprisonment." The Innocence Project spent years helping Archie with his case and was instrumental in getting him released. He is the longest client ever to have worked with The Innocence Project.
4. He Never Let His Mind Be Imprisoned
Lots of people who spend time in prison have expressed that it's just as hard on the mind as it is on the body. Despite his circumstances, Archie never let his sentence get in his head. He says, "freedom is of the mind. I went to prison, but I never let my mind go to prison."
5. He Is Suing The State Of Louisiana
From the very moment he was arrested, Archie's case was completely mishandled. Not only was there no substantial evidence to connect him to the crime, but his attempts to have certain pieces of evidence reinvestigated were repeatedly ignored. In March 2020, Achie's lawyers filed a lawsuit on that named several defendants including multiple members of the Baton Rouge Police Department.
6. He's Always Wanted To Be A Singer
Becoming a singer has always been Archie's dream. He has loved music for as long as he can remember and says he starting singing in a band when he was 12-years-old. Of course, his time in prison nearly derailed his dreams, but Archie never gave up on making them come true.
7. He Performed At The Apollo
America's Got Talent isn't the first time Archie got a chance to share his voice with the world. Shortly after his release in 2019, Archie performed at the legendary Apollo Theater in New York. He told The New York Times, "All my life, I've had a desire to be at the Apollo."
8. He Sang Gospel In Prison
Archie's love for singing was reignited during his time in prison. He says that singing is one of the main things that helped him carry on all those years. He told WAFB, "Throughout my incarceration at Angola, I sung. I sung gospel in the church, and started my own band. Music helped me get through prison. I always envisioned myself on stage at the Apollo one day."
9. He Struggled To Acclimate Himself With Technology h
Lots of things have changed in the almost 40 years Archie spent behind bars. When his sentence began, things like the internet, computers, and cell phones were not part of people's daily lives. Archie admits that it's been tough to adjust to all of the new technology, but he's slowly learning how to use things.
10. He Was 22 When He Was Arrested
Archie was only 22-years-old when he was arrested and charged with two counts of auto theft, three counts of aggravated rape, five counts of aggravated burglary, one count of armed robbery, one count of attempted aggravated rape, one count of crime against nature, and one count of simple burglary.
Tell us what's wrong with this post? How could we improve it? :)
Let us improve this post!