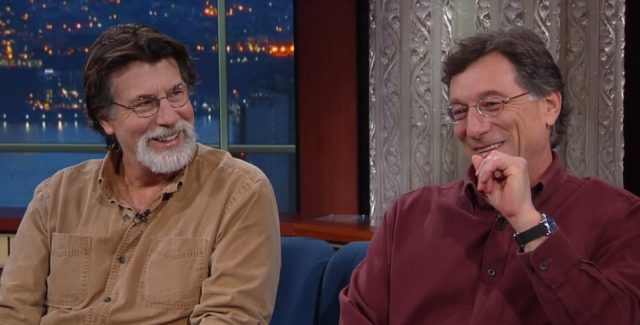 Rick and Marty Lagina are positive that there is a pirate treasure with a deadly curse hidden under Oak Island. After reports claiming the brothers lost interest on their hunting adventure, latest rumors have it that they agreed to do another season of The Curse of Oak Island. We don't have details on when a 5th season of Oak Island will commence production but I do know there's been a ton of back and forth on whether or not a season 5 was a go.
Let's face it folks. I've been calling this for months now. You don't cancel a show when its 4th season finale was one of the highest watched shows in the entire history of The History Channel. The financial opportunity was obviously too great for the brothers as well as the network. But one thing I worry about is the fatigue that fans are facing. With every episode being one of those "I really hope it happens this time!" kind of episodes, fans are getting restless.
And despite how highly watched the finale was, fans are getting pretty annoyed. Either they really have to start finding stuff or they're going to have to make something up. That or look for something else entirely.
What the team is planning has not yet been shared they are aiming to show the world the 200-year-old treasure in ways that are different from their previous strategies. History, as well as Rick and Marty Lagina, have yet to confirm this news so fans have to take the details with a grain of salt until official announcements are made. I've been taking the show's claims as grains of salt since episode 1 of season 1. We're talking buried treasure folks. Come on!