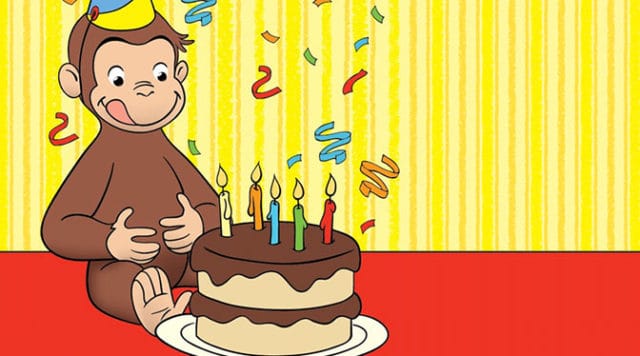 I'll bet very few people know just how old Curious George is, and more probably wouldn't believe it until they look for themselves. But the curious monkey that's been a part of so many people's lives at one point or another was actually created back in 1940, but he wouldn't be published until 1941. The Reys, Margret and Hans, were German Jews living in Paris during the time and had to evacuate when the Nazis invaded and threatened their way of life. Making their way to America as refugees they had to start over and for three decades spent every waking moment making the reality of Curious George come to life.
Most of us have seen this curious monkey at one point or another in our lives and have been amused and entertained by his many different antics. Even today children are being entertained by Curious George as he's found his way onto cartoon channels and onto DVD that kids have taken to watching. His influence has persisted now for decades and to be quite honest he's still one of the more wholesome cartoons around. George teaches children what it is like to be honest, kind, and decent to others while also teaching them about ingenuity and innovation in his own curious way.
The creators of this wonderful character were quite interesting as well. Margret was most definitely the storyteller and driving force behind the fame that George enjoyed. Hans was the artist and the sugar to Margret's spice as the video states. It is still interesting to hear about their journey from Paris to America and how they went about bringing Curious George to the American people. Many in America have thought for years that Curious George was an American institution and in some ways he is, but overall he is as much of an immigrant as his creators.
Over the years however George has become something of a curiosity and even a most beloved character for many people. His story is not horribly complex nor even that deep. The back story of his creators is much deeper and more enriching, yet George is the product of their imagination and view of the world during their time and a testament to the life they led in many ways.
Today it is not as common, but at one point Curious George was just about everywhere. He's been making a resurgence in American culture lately and has been seen far more prominently than in past generations, but his popularity definitely spiked during several points throughout the last several decades. The character has been someone for kids to watch and be entertained by but also someone to learn from and look up to. For children of today the story of George's creators wouldn't be as interesting likely because they have no real basis that would help them understand just what the Rey's had to go through. But for those of us that remember George from our childhoods and have either never known the story of the Rey's or have heard very little, this documentary would be well worth the time.
Save