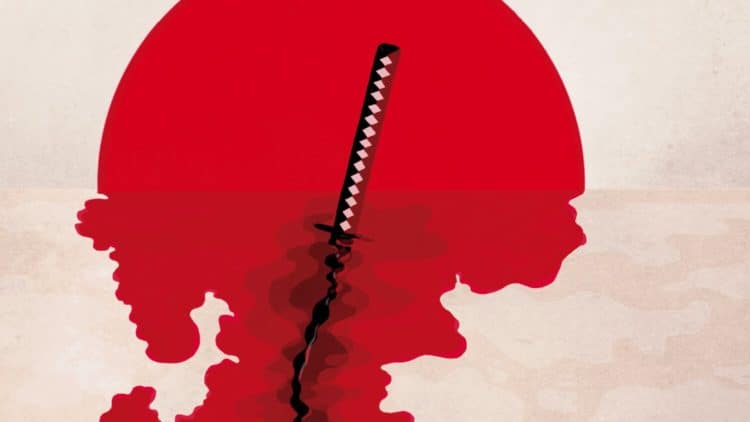 As if the John Wick series wasn't enough, it would appear that another story of revenge, espionage, and of the fury brought on by one antagonist or another is going to be coming to Warner Bros. eventually. The novel titled Shibumi by Trevanian is going to be given a place at WB at some point and will apparently be taken on by Chad Stahelski. The synopsis of the novel is actually rather interesting and could be something worth watching since the premise is intriguing enough to give a second thought to. Revenge stories, assassins, spies, all of it eventually comes around at various times to entertain those that have a vested interest in such things, and Shibumi is bound to be the same way since the story is one of those that brings to mind a great number of revenge stories involving a highly-trained individual that might have believed that they were done with fighting and bloodshed. Such stories are quite attractive since they usually involve actors that are capable of playing someone that has seen a little too much and are ready to settle into a peaceful existence.
There's not much to go on at this point, but those that want to know what's going on might want to pick up a copy of Shibumi to see what it's all about and possibly get the idea that the story will be along the same lines of many that have been about aged and aging individuals that are prized for their exceptional but deadly skill sets. Such movies usually take a rather familiar direction, but each one of them usually tries to be unique and do their own thing at least. The idea of taking this movie on is based in part on the interest in this novel and bringing it to life, possibly on the big screen it sounds like, though there's no telling if it will make it that far or go to streaming. These days people are bound to find that streaming is a decent option for those that don't like going out, and it's a good choice just in case COVID continues to be a threat.
It should be a fairly interesting story since it does take into mind the life of another assassin that wants to spend his life in peace after a life spent killing and doing what others ordered the main character to do. This might sound a bit too close to the John Wick story, but it's likely to be different enough that it should be intriguing and be able to grab hold of the attention of many that do enjoy the Wick movies. For every action story, there is a formula to be followed, but in doing so it's been seen that each and every movie is capable of being given a signature mark that might appear similar but is still pertinent to the movie to which it belongs. Taking into account the fact that this book was published in 1979 there's a good idea that things could be a little different if the movie was created using the 80s or 90s when considering the setting. This is another element that's been added in a time or two when it comes to various stories, but it could be useful for this movie.
The feeling is that Stahelski might ignore this and bring the movie into the current time period, which isn't so bad really since it would still be an enticing story that might take on a great deal of personality depending on how the director allows it to play out. Stories about assassins and those that have killed for a living trying to lead a quiet, normal life away from the world they once preyed upon at the behest of others are great because they tend to push a possible redemption arc that might be desired by the main character. Of course, there's either a secret desire to go back to the life they left behind or to simply put down their weapons and call it good. The latter often isn't respected by many as soon as they're discovered, which means that resentment becomes a part of the story as well, as the assassin might want to get back to their serenity.
All in all, it does sound like a story that's been heard before, or might have been used to inspire others, and is just now getting the attention it needs in order to become a widely-regarded idea that might draw people to the theater. When it will come out, or even start development, is anyone's guess, but it does feel as though this movie might be one we'll be hearing more about in the days to come. With Chad Stahelski working on it anything sounds like it might be possible.
Tell us what's wrong with this post? How could we improve it? :)
Let us improve this post!